Pilz Safety Distance Calculator
July 27, 2023
When a Safety Light curtain is required to protect a machine, the correct mounting distance of safety light curtains is just as crucial as the resolution for the proper protection and performance of the system. The mounting distance calculation is specified in the EN ISO 13855 standard. The standard defines the human approach speed in different scenarios and the calculation uses factors including the stop time of the machine, the resolution of the light curtain and the mounting height of the light curtain.

To make this calculation and light curtain selection easier, Pilz Netherlands created a tool to help calculate these crucial distances and provide an easy selection of the best light curtain for the application.

The safety distance calculator uses the overall system stopping time, the resolution of the light curtain, the protected field dimensions and the PLr (Performance level required) among others to provide the required safety distances and product options.
Highlights of the "Pilz Safety Distance Calculator"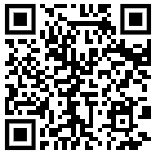 Simple navigation via simple wizard
Calculation of the necessary safety distance and selection of suitable safety light curtains according to EN ISO 13855
Significant time saving and simplification of the selection of the light curtain.
If you are looking for a light curtain or you are installing a light curtain, the safety distance calculator tool is waiting to help.
More Information
Pilz Safety Distance Calculator
Related Product
With the base unit PNOZ m B1 Burner from the safe small controller PNOZmulti 2, you can manage safe monitoring and safe control of furnaces simultaneously with one solution. That's because PNOZmulti 2 controls and monitors both the burner itself and the entire furnace. You can configure a wide range of burner applications using the burner element (function block), which reproduces the expanded functionality of a flexible, configurable, electronic automatic burner control system.