Weidmüller's PV combiner boxes are tested and proven. The components of a photovoltaic system must be able to​ withstand extreme climatic fluctuations. These include rapid​ temperature changes, extreme weather conditions and constant​ heat and cold. In all cases, it is a matter of ensuring availability​ without compromise over a long period of time. That is… Read More…
Sponsored Content:
Siemens Canada: Automate The Future Tour 2023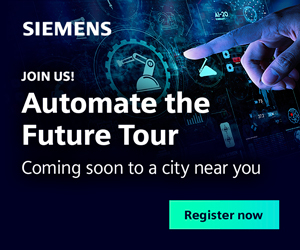 This cross-Canada tour showcases new innovations in manufacturing and process technologies. You will have the opportunity to learn from Siemens industry experts, participate in interactive sessions, and network with peers and like-minded professionals from various fields.
View detailed agenda
Editor's Pick: Featured Article
Weidmüller's u-control 2000: The Automation Controller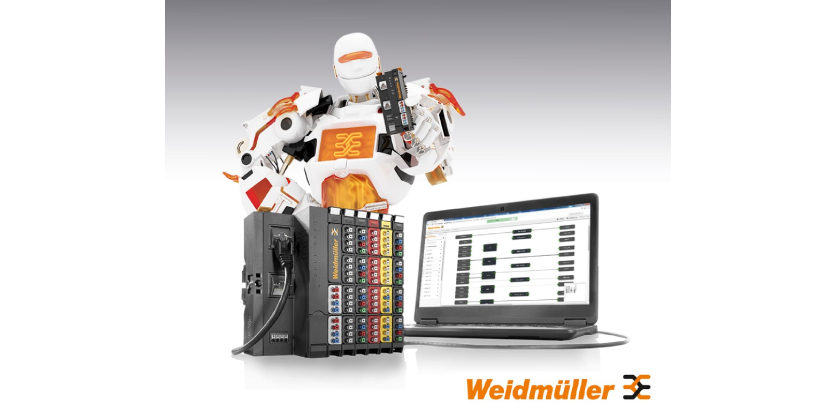 Weidmüller's scalable engineering software, u-control 2000, adapts individually to your requirements. And, the u-control is powerful, compact and fully compatible with Weidmüller's I/O system u-remote. This article looks at what makes u-control the heart of your automation.
Programmable logic controllers (PLCs) are one of the main components of any automated system. A typical control system has inputs, outputs, controllers (i.e., PLCs), and some type of human interaction with the system, a human machine interface (HMI), for example.
March 31, 2023 Weidmüller New Energy Overview Weidmüller is well-known for its products that are engineered for the traditional energy markets. Today, across the globe, there is a push when it comes to new energy and renewable energy. Weidmüller Canada is well-positioned to serve this market with industry-specific products in solar, wind, and hydrogen. Canadian… Read More…

March 31, 2023 The Problem Moving 68 Ton metal coils within a warehouse space requires raw power. Historically, this was only achievable by using large payload RGVs (Rail Guided Vehicles) with polluting combustion engines or environmentally damaging lead acid batteries. Factory and warehouse environments already have their share of harmful emissions. As a result, many… Read More…
Research Reveals Energy Concerns Impacting Business Competitiveness, The Workforce and Decarbonization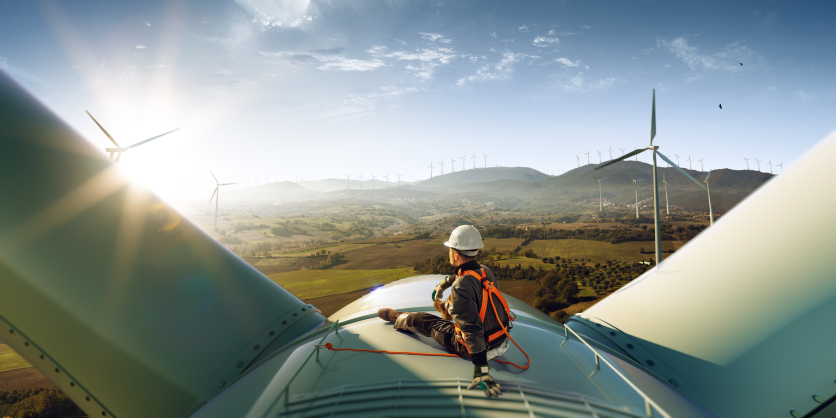 Research shows that businesses around the world remain concerned about the impacts of energy security and prices, which could be a catalyst for a range of environmental, social and economic ripple effects. According to ABB Electrification's Energy Insights survey1 of 2,300 leaders from small and large businesses across a range of sectors, 92 percent of respondents feel that the continuing instability of energy is threatening their profitability and competitiveness.
---
Product News
March 31, 2023 Fischer Connectors, a Swiss-based global leader in high-performance connectivity, releases ultra-robust Single Pair Ethernet (SPE) and USB 3.2 Gen 2 connectivity solutions to meet the specific requirements of Industrial Internet of Things (IIoT) applications in rugged environments. With the increase in sensor density, actuators and controllers in Industry 4.0 and IIoT operational… Read More…

March 31, 2023 XP Power's ASB160 power supplies have a baseplate-cooled design that reduces failure rates through effective heat exhaustion XP Power's ASB160 series low-profile, full-brick, baseplate-cooled AC/DC power supplies require no external components. The series includes a built-in EMC filter, AC fuse, and bulk storage capacitor, providing a complete AC/DC power solution ready for installation… Read More…
New Product
Festo Features Electric Automation Innovations at ProMat 2023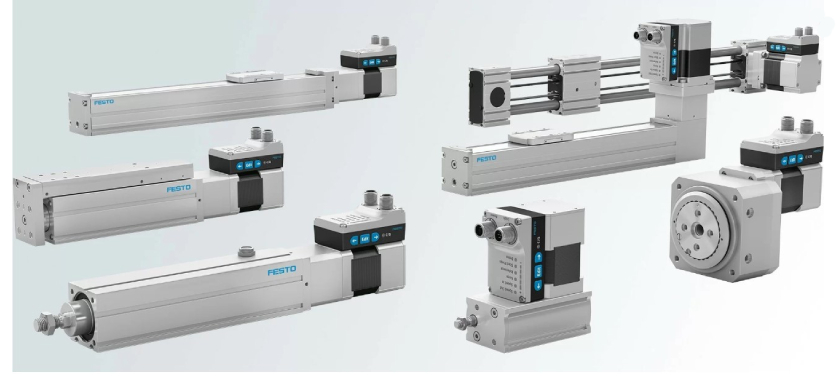 Festo is highlighting several of its latest innovations in electric automation, including its unique Simplified Motion Series (SMS) at ProMat, the North American supply chain exhibition, held this year from March 20-23 in Chicago.
Featured Product
Ultra-Efficient, Baldor-Reliance® EC Titanium™ Motors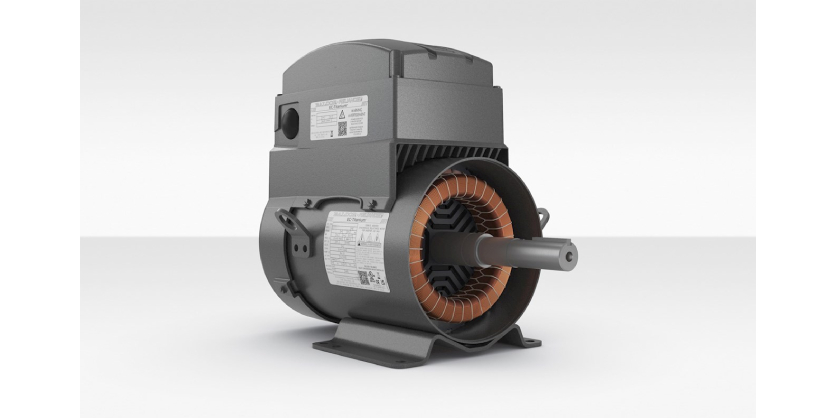 ABB has added IEC frame options to its integrated motor-drive offering of Baldor-Reliance EC Titanium motors. Standard features include aluminum housed top-mount of axial mount integrated drive, IP55 enclosure, internal shaft grounding brush and class-F insulation. EC Titanium motors are rated for inverter use per IEC 60034-18-41. The IEC integrated motor-drive is capable of operating as a top-mount drive in ratings of 1 to 10 HP (0.75 – 7.5 kW), or axial-mount drive in ratings 1 to 7.5 HP (0.75 – 5.5 kW).
---
Latest News
March 31, 2023 Ballard Power Systems has recently announced the Company's proton exchange membrane (PEM) fuel cells have now powered Fuel Cell Electric Vehicles – or FCEVs – in commercial Heavy and Medium-Duty Motive vehicles for an industry-leading total of more than 150 million kilometers. This is roughly equivalent to circling the Earth over 3,700… Read More…

March 31, 2023 Canada's Mining Marketplace The CIM Expo is the premier showcase for leading technology, innovative solutions, services and so much more. Chat with industry professionals, experts and decision-makers. Try out products, build partnerships and spark new ideas. The Expo is open to all industry professionals. Expo Features With over 400+ exhibitors, networking opportunities,… Read More…