Additional Dold Safety Relays from AutomationDirect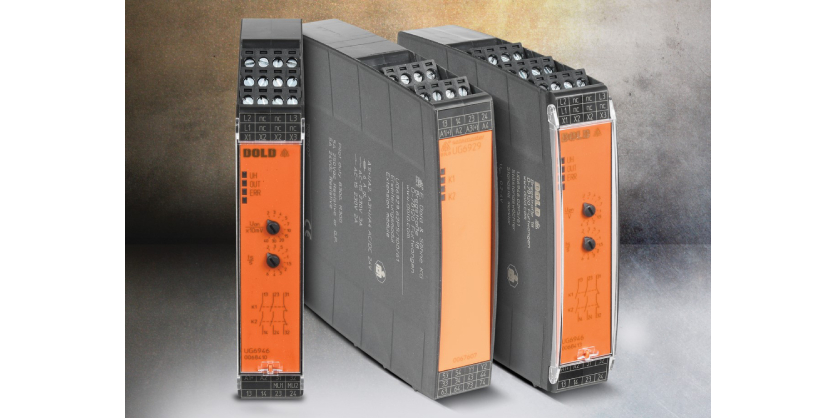 December 21, 2022
AutomationDirect has added new models of Dold safety relays to their line of safety products. This addition includes more motor standstill monitoring relays with models that support muting, as well as safety relay extension modules with more outputs for safety system expansion.
The new Dold safety relays start at $167.00 and come with a one-year warranty.
Safety relay modules use monitoring logic, circuit protection, and redundant relays to provide fail-safe operation. Positive guided contacts are reliable for safety applications. Relay modules are available in E-stop, two-hand, safety gate, safety mat, light curtain, and speed safety relay models.
Safety devices such as light curtains, safety mats, and E-stops are used to detect when a hazardous situation arises. To ensure the proper action is taken when these devices are triggered, a dependable control device is required.
Safety rated PLCs are one option but can increase the cost and complexity of the safety circuit considerably. Safety relays are a better option for small or simple systems that have a few to a moderate number of safety devices.
Safety relays reliably monitor safety input devices and prohibit machine operation if any hazardous conditions are detected. Contrary to a standard electromechanical relay, safety relays employ various switching, protection, and alerting functions to ensure the safety circuit performs when it counts.
To learn more, visit the dedicated Dold Safety Relay page, or download the White Paper: When to Use Multi-Function Safety Relays
Dold also manufacturers Speed/Standstill Safety Relay Modules that are available from Automation Direct.