IO-Link Safety Comes to Life with PILZ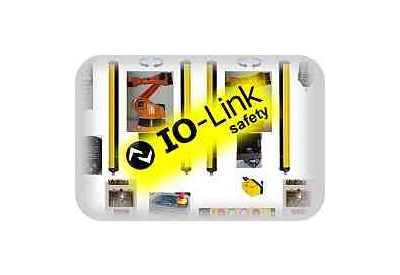 November 1, 2022
The first multi-vendor live demo with IO-Link Safety will be demonstrated at the joint PI stand at the SPS trade fair in Nuremberg – Germany (Hall 5, 210). Eight manufacturing companies will be demonstrating the possibilities and power of IO-Link Safety live on site.
A failsafe PLC will be communicating with IO-Link Safety masters over PROFINET and PROFIsafe here. Light grids, door locks, control & signaling device boxes, emergency-stop buttons and safe drives are integrated into the application as IO-Link Safety devices. To demonstrate the interplay between IO-Link and IO-Link Safety in an application, an IO-Link text display and an IO-Link signal light are used for status indication.
The application also demonstrates mixed communication mode in particular, where safety-oriented and standard data is exchanged with the same IO-Link device at the same time. This makes IO-Link Safety very powerful and is used for safe drives, door locks and control & signaling device boxes, among other things. In this way, non-safety-oriented functions can be programmed as usual, while only the safety-oriented functions have to be controlled and monitored by the PLC's failsafe program.
Device engineering is carried out as usual with IO-Link using the IODD (IO Device Description). If device-specific and safety-oriented parameters can also be set with the IO-Link device, a so-called dedicated safety tool from the device manufacturer can be used in addition to the IODD. A standardized interface (device tool interface, or DTI) is available for integration of the dedicated safety tool into the IO-Link engineering software. Pre-configuration outside the system can also be carried out conveniently with a USB IO-Link master. This provides IO-link Safety functions in conjunction with the engineering software. This makes it possible to test the safety functions prior to installation in the system.
To learn more about IO-Link Safety from PILZ, visit them at SPS or visit their website by clicking here