Murrelektronik: Xelity IP20 Managed Gigabit Switches – Intelligent Networking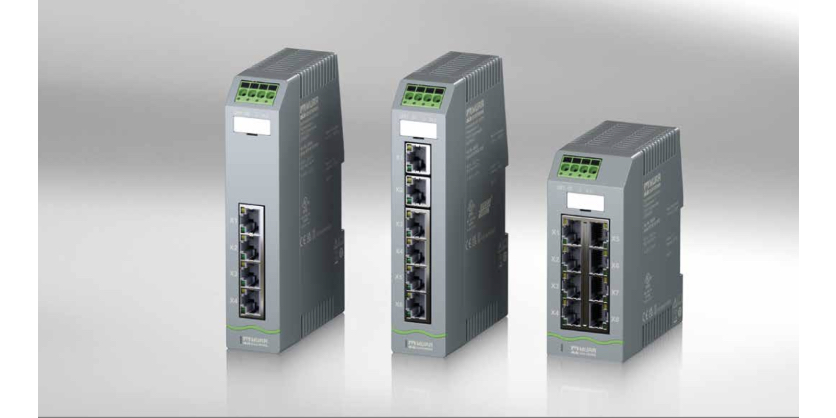 November 9, 2022
Switches perform central tasks in networks. As intelligent infrastructure components, they read incoming data and forward it to the port with the corresponding receiver.
Murrelektronik's Xelity IP20 Managed Switches allow Ethernet devices communicate with each other via network connections. They give the network the option of setting up different topologies, like star or tree. In addition, the switches can perform other tasks including error analysis or network diagnostics. They optimize data transmission and provide network control through remote access.
The ProfiNet connection in the switch and configuration tool integration (TIA Portal via a GSDML file) simplify installation. Equipped with the latest Gigabit technology, your network is ready to handle future increases in data volumes.
Murrelektronik;s IP20 Managed Switches are available with or without ProfiNet, the open Industrial Ethernet standard for automation. ProfiNet uses TCP/IP and IT standards and enables the integration of fieldbus systems.
Features and Benefits
VLAN management
" SD card slot on the back, for savingthe configuration
" NAT (Network Address Translation) for Non-ProfiNet switches
" TIA portal integration via GSDML file for ProfiNet switches
" Fast Gigabit data transfer rate
To find out more, download the Xelity brochure by clicking here
Related Product
Today's production facilities are connected in many ways. Yet they must be flexible and ready to change quickly. Having the switch in the control cabinet along with numerous long cables to the field means an enormous amount of work during startup as well as with possible retrofits. IP67 switches move wiring into the field – directly to the data transmitters or receivers.
This saves space in the control cabinet, numerous meters of cable and many control cabinet feed-throughs. They can also be connected much faster and with fewer errors.