Regal Beloit: microMAX Inverter Duty Motor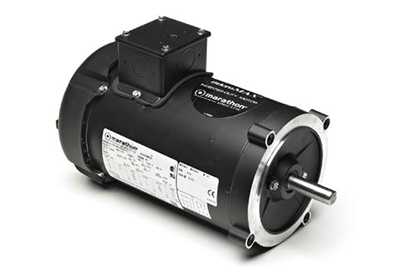 February 3, 2021
The Marathon brand has a developed reputation for conservative motor designs and highly engineered products used in a vast array of commercial and industrial applications around the world.
Designed for VFD applications requiring full rated torque at zero speed.
Class H insulation system with CR200 magnet wire delivers long, dependable motor life under the adverse thermal and dielectric stresses imposed by the high switching frequencies associated with PWM drives.
– Continuous Duty at 40°C ambient.
– Rolled steel construction with external epoxy coatings.
– C-Face footed and footless.
– Top mounted terminal box.
– Three year warranty.
Features:
– Power Rating: 1/8HP to 10HP
– Voltage: 230VAC, 230/460VAC & 575VAC 50/60HZ
– 1000:1 constant torque speed range
– Class H insulation system with CR200 magnet wire
– NEMA Design A
Benefits:
– Broadest product offering that is designed for commercial and industrial applications
– Wide voltage/frequency range meets global requirements
– Constant torque from 0 to base speed, constant HP to 2X base speed
– Designed to operate optimally with all leading brands of PWM drives to guarantee years of trouble-free operation
– Optimized for operation with IGBT inverters