MQTT Protocol Support Added to Productivity Series CPUs EDS File Library Added to Productivity Suite Programming Software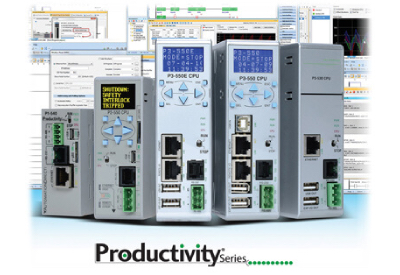 April 12, 2022
The Productivity family of controllers now offers the MQTT protocol for connections to cloud computing platforms. MQTT has become the front-runner for many machine-to-machine (M2M) and IIoT/cloud networking applications, due to its lightweight overhead and reduced bandwidth consumption. Productivity PLCs now support MQTT communication and with the fill-in-the-blank MQTT messaging configurations within Productivity Suite, delivering vital data to advanced cloud computing platforms is easy.
The Electronic Data Sheet (EDS) file library offers a powerful way to organize and sort your EDS files when configuring EtherNet/IP communications – automatically group by device type or vendor and manage versions. AutomationDirect.com EtherNet/IP EDS files come already installed for added convenience.
Programmable controllers come in many form factors and levels of hardware options and software capabilities. Productivity controllers combine compact, modular, rack-based or stackable hardware with advanced tag name-based programming. Multiple built-in communications ports, OLED/LCD displays and a secure web server are valuable features of the Productivity series.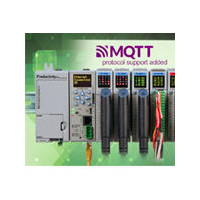 All Productivity Series PLCs offer:
Free ProductivitySuite Programming Software (Free software download)
•User defined tag-based programming for descriptive I/O naming
•Simple-to-use instructions and Easy Math to eliminate complex ladder logic rungs
•Numerous built-in motion instructions that allow you to quickly and easily configure standard motion profiles like flying cut off, rotary tables and more
•Application tools for quick access to setup, programming, debugging and PAC control
•Task Manager for quick and easy prioritization of Ladder Logic code
•Powerful User-Defined Structures
•PLC Simulator
•Handy EDS file library for importing and managing EDS files
Fu
Full Two-Year Warranty plus
•30-Day money-back guarantee on returns

•Free

ground shipping on orders of $49 or more

•Free

#1 rated technical support
To learn more about the Productivity family of controllers and the EDS file library, visit AutomationDirect by clicking here