World Hydrogen 2023 Summit & Exhibition
Emerson presents solutions for the future of hydrogen (Hall 6, Booth C22)
April 17, 2023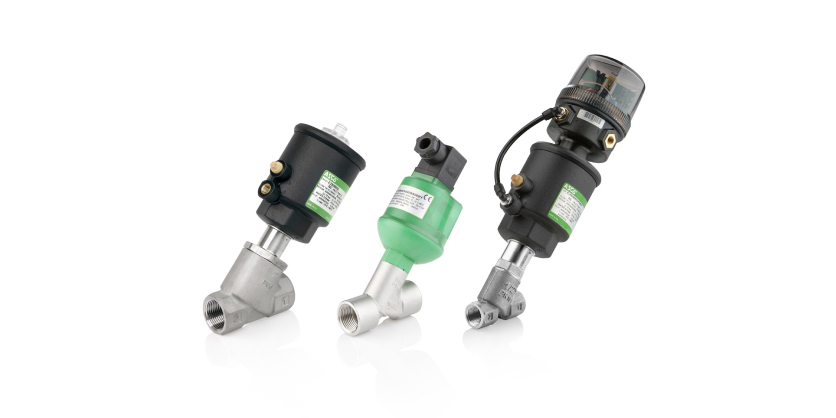 Emerson will exhibit its extensive range of measurement, control, software and electrical technologies at World Hydrogen 2023, May 9-11 in Rotterdam Ahoy, Netherlands.
Their broad portfolio of green hydrogen products and solutions is designed to help you meet the challenges of hydrogen fuel production, distribution and end-use applications. Emerson enables you to build the hydrogen projects of tomorrow with proven, high performance, easy-to-maintain solutions while using data to optimize your process and reduce downtime through predictive maintenance.
Booth C22 will highlight how Emerson's control and safety systems, measurement devices, pneumatic solutions, lighting and electrical components, and flow control solutions provide safe and precise control to help optimize production efficiency and purity, ensure safe distribution and maximize fuel cell safety and efficiency.
Main stand in Hall 6, Booth C22
Product highlights:
TESCOMTM 26-2000 Series Venting Pressure Regulator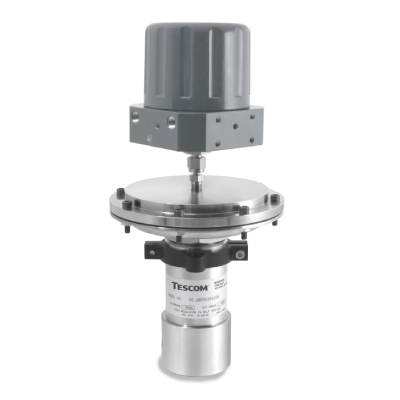 A high-pressure piston-sensed regulator, the 26-2000 Series is ideal for a range of applications, including hydrogen dispensers, R & D labs, pressure filling, calibration testing, burst testers, component testing and high-pressure hydraulic or pneumatic applications.
The TESCOM 26-2000 Series Venting Pressure Regulator comes with segregated captured leak port with inlet pressure ratings of 413-1034 bar / 6,000-15,000 psig. A standard 40-micron internal filter (soft-seated models) increases service life. Available in dome, spring and air-load versions, the 26-2000 Series works well with the TESCOM ER5000 Electropneumatic Controller.
TESCOMTM VAVG Series Valve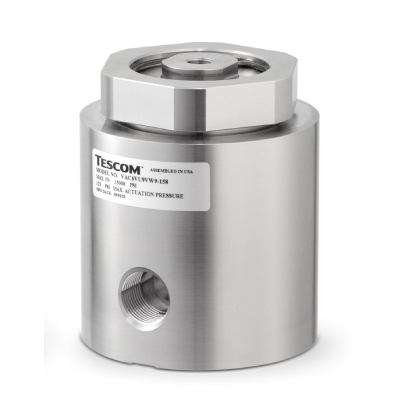 VA and VG Series are air operated valves offering normally open/normally closed capabilities, operating pressures of 414, 690, and 1034 bar / 6,000, 10,000, and 15,000 psig, very high cycle life, reduced footprint and easy maintenance without dismantling. Suitable for liquid and gas applications. Ideal for use in hydrogen refueling stations, high pressure cycle testing, pneumatic and hydraulic control panels, and research and development.
ASCOTM Series 290 Pressure Operated Piston Valve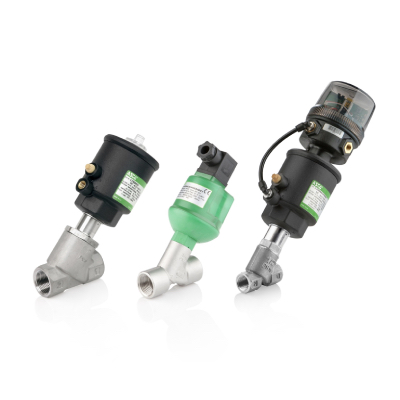 The ASCO Series 290 is a pressure-actuated, direct-acting, angle-body piston solenoid valve built for demanding applications. This product series is suitable for a variety of electrolyzer applications, such as hydrogen and oxygen, as well as pilot air or nitrogen and pure water. It is also suitable for high temperatures up to 250oC and for SOEC applications.
TopWorxTM TVL
TV-Series is designed to offer a compact, rugged and reliable solution for demanding applications where weight and space are at a premium. The TopWorx TVL delivers outstanding performance by providing full functionality in a compact, direct-mount enclosure for discrete valve control and valve position monitoring. All TV-Series solutions are suitable for use in hazardous areas and carry global certifications: IECEx, ATEX and UL. The modular design offers a variety of position sensors, integral solenoid valves and bus networks.
The GOTM Switch technology is available in two- or four-switch configurations, improving the reliability of the solution. To achieve better process control, integrated solenoid valves are available in optional two-switch configurations.
More Information
Related Story
Emerson will exhibit advanced, discrete automation solutions, from the factory floor to the cloud, at Hannover Messe. Visitors to Hall 6, Stand C57 can view the Discrete Automation portfolio of ASCO™, AVENTICS™, Branson™, Movicon™, PACEdge and PACSystems™, as well as CoreTigo solutions.
Emerson experts will show attendees how to access and harness critical data of their machines, production lines or their full production plant. Through live demonstrations and visioning sessions, visitors will learn how using these technologies to get essential insights will help them drive continuous improvement throughout their operations and make processes more productive, smarter and more sustainable.