Single-Cable Connectivity for BiSS Line Kit Encoders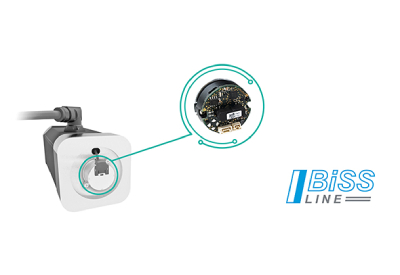 December 3, 2021
The combination of single-cable connectivity and POSITAL's cost-efficient kit encoders provides motor manufacturers and machine builders absolute position feedback for their devices in an economical and efficient way. A single-cable approach to motor connectivity reduces component count and simplifies installation procedures. By supporting both 2- and 4-wire implementations of the BiSS Line interface, POSITAL ensures compatibility with PLCs and controllers from most major manufacturers.
Get to the pulse of sensing with POSITAL kit encoders
POSITAL KIT encoders offer you smart, maintenance-free and cost-efficient solutions for the most challenging tasks in real time motion feedback. Fusion of sensing technologies results in an unprecedented hollow shaft design with uninterruptable, battery-free multiturn function, powered by Wiegand pulse with every rotation. Gear-free, compact and economically optimized concept is ideal for integration into servo, stepper motors and robotic arms of various mechanical configurations. Enhanced signal processing software enables high-resolution rotary position measurement.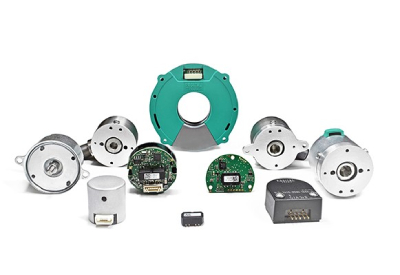 Absolute Kit Encoders: On-Axis
Battery and gear-free multiturn solid and hub shaft
Singleturn Resolution up to 17 bit
Compact design: 36 mm in diameter (22 mm coming soon)
Multiple Open Source Interfaces: BiSS-C, BiSS Line, 2 or 4 wires, SSI
One Cable Technology for BiSS Line
Temperature range: -40° to +105°C
To learn more click here
Absolute Kit Encoders: Hollow Shaft
Battery and gear-free multiturn hollow shaft
Resolution up to 19 bit, accuracy ± 0,02
Slim design: 18mm thickness
Open Source Interfaces BiSS-C (SSI under development)
No calibration required
Suited for applications in robotic arms and motors
To learn more click here
Incremental Kit Encoders
Pulse count up to 1024
A, B, Z channels, TTL or RS 422 outputs
Quick and simple assembly
Cost efficient feedback solution
Can easily be upgraded to the absolute multiturn kit
Direct replacement for the Avago HEDS/HEDM 5500-5600 Series
Contact POSITAL for a datasheet here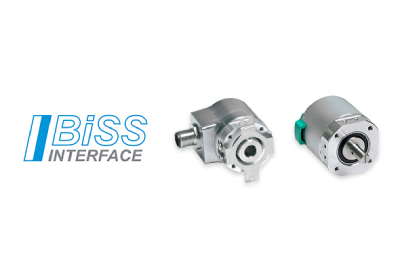 Applications
POSITAL's kit encoders can provide a compact and economic solution for the elctrical motor and robotics industries. Their insensitivity to harsh working conditions and battery-less rotation counter make them ideal for a wide range of applications and uses that range from industrial robots to stepper and servo motors.
About the BiSS Interface
The BiSS Interface (bidirectional/serial/synchronous) protocol is an – Open Source – digital interface which enables a digital, serial and secure communication between controller, sensor and actuator.
The BiSS protocol is used on the lower sensor/actuator communication level in industrial applications which require transfer rates, safety, flexibility and a minimized implementation effort.