New IronHorse HMC Series Motor Controls from AutomationDirect
June 5, 2023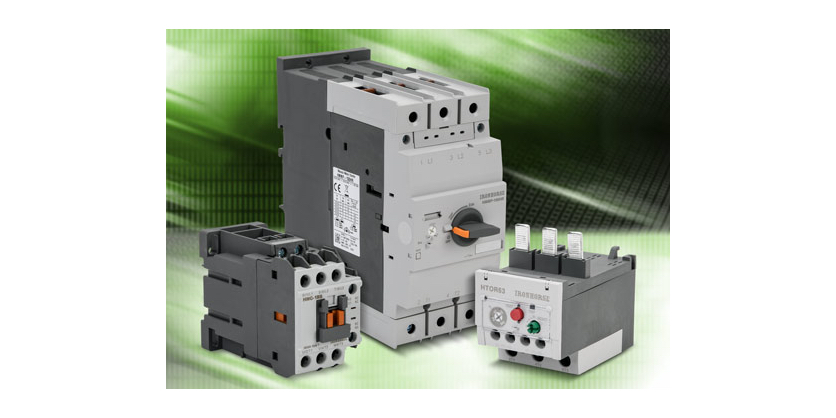 New to motor control products are IronHorse manual motor protectors, contactors, thermal overload relays, and a wide variety of supported accessories. The IronHorse HMC series contactors are a very economical solution and feature an advanced design with a sealed structure to prevent arc flash exposure; electronic coils are available on select models. HMC series 3-pole contactors have built-in auxiliary contacts, are available in a variety of coil voltages and in seven frame sizes, with ratings from 5 to 300 hp (400A) at 480 VAC.
HMMP series manual motor protectors provide an all-in-one motor control/protection solution, integrating control, disconnecting means, and circuit protection in a single compact package. These protectors offer a wide range of ambient temperature compensation, phase failure protection, a high short-circuit interrupt rating, and are available in three frame sizes with ratings up to 100A.
HTOR series thermal overload relays mount directly to the HMC contactors to protect AC circuits and motors from damaging overloads and phase failures. These relays are available in six frame sizes, in ratings up to 400A.
The IronHorse line of IEC motor controls features an extensive array of handles, auxiliary contacts, and connection accessories to assemble starters for a wide range of applications. IronHorse motor controls have a 2-year warranty, are UL Listed, CE marked, and RoHS compliant.
IronHorse HMMP series motor protectors start at $40.00 (HMMP-32HR-0.16)
IronHorse HMC series contactors start at $17.50 (HMC-9B30-11-BS)
IronHorse HMMP series thermal overload relays start at $22.00 (HTOR32-0.16-S)
More Information
Related Product
AutomationDirect has added the new IronHorse MTRJ series of jet pump motors to their AC motor lineup. The MTRJ centrifugal jet pump motors offer an economical motor solution and come in a TEFC enclosure with a 56J frame that has a threaded shaft for direct connection to a jet pump. These jet pump motors are available in 120/230 VAC from 1/3 to 2hp and in 208-230/460 VAC from 1/3 to 3hp at 3600rpm. They have a bolt-on – bolt-off base and single-phase models that include built-in thermal protection.