New Additions of Quality Hammond Enclosure Products from AutomationDirect
September 5, 2023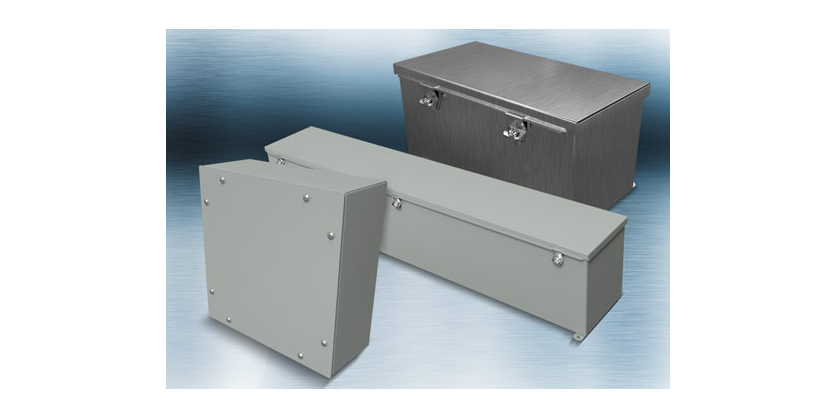 New Additions of Quality Hammond Enclosure Products from AutomationDirect
AutomationDirect now offers more quality enclosures and accessories to cover a wider range of needs. These new additions from Hammond Manufacturing include carbon and stainless steel junction boxes in various sizes, with NEMA 3/4/12 ratings, and screw covers.
Polycarbonate and ABS miniature cases with screw covers and NEMA 4/4X/6/6P/12/13 ratings expand the line even further, as well as a variety of carbon and stainless steel wiring troughs, rated NEMA 1/4/4X/12.
Along with the new enclosures, numerous accessories have been added, including mounting feet for C3SC and C4XSC enclosures, more latching options, and carbon steel / stainless steel plinth options for Hammond workstation consoles.
The new Hammond junction boxes start at $59.00, miniature cases start at $17.75, wiring troughs start at $219.00, and accessories start at $9.92.
More Information
Related Product
Introducing the 1590ZGRPBK Series Type 4/4X glass reinforced polyester enclosures, molded from a black, glass reinforced polyester with a smooth finish. These enclosures include a gasketed lid with two-piece 'tongue & groove' construction, and are heavy duty with a thick wall design. The lid contains self-captivated stainless steel screws, and the gasket material is silicone sponge with a temperature rating of -40 degrees C to +100 degrees C (-40 degrees F to +212 degrees F).