WAGO IoT Box: Ready-to-Use Solutions for Industry 4.0
August 2, 2023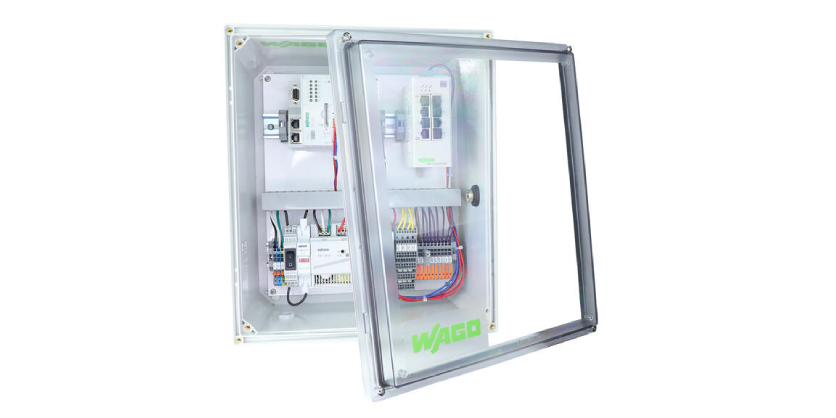 The WAGO IoT Box is the perfect solution for connecting new and existing systems.
Integrating machines and systems into the "Internet of Things" " is incredibly simple with WAGO's IoT Box. The complete system is ready for immediate use and offers all the functions required for digitalization from signal acquisition to cloud connectivity. The IoT Box was designed as a plug-and-play device – no hardware engineering is needed. Collected data is transferred to the desired IoT application with just a few parameter settings.
The hardware includes a controller with its own communication interface, I/O modules with analog and digital inputs/outputs, and a 24 V power supply unit. Depending on the application, additional I/O modules, including a 3-phase power measurement module, can be added later to adapt the system to specific requirements. Additional options include a protocol gateway to various fieldbus and control protocols or the evaluation and pre-processing of data using PLC functionality and/or applications under Linux®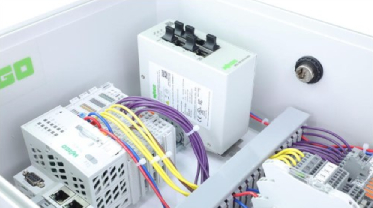 Benefits
Ready to use
Hardware/software expandable and customer-specific adaptable
Flexible connection via ETHERNET, WLAN or mobile network
Reliable, Flexible, Secure
Connect Machines, Systems and Buildings
The company of the future will be one thing above all else: thoroughly networked. Anything that's not connected to the IT system must be connected sooner or later, especially production. Many companies are not ready for this – and their machines and systems are inherently unable to transmit data. This is the key point where the WAGO IoT Box comes into play.
The IoT Box is a completely ready-made solution, which can be docked to existing machines retroactively, with no need to interrupt the production process. Due to the open automation technology, the IoT Box is universal and ideal for recording current, voltage, production cycles and system statuses, among other things. Various options are available for connecting to the company's IT infrastructure: Ethernet or WLAN connection, or completely location-independent access via the mobile communication network.
The necessary security is provided not only by the separation between the IT and OT networks, but also by further measures such as TLS encryption and VPN tunneling, which are built right into the PFC controllers.
More Information
Whitepaper: WAGES Monitoring for Manufacturers: Enhancing Efficiency and Sustainability with the WAGO IoT Box
Related Product
Features a switched-mode power supply, a stepped profile for installation in standard distribution boards, a removable front panel and screw mounts for alternative installation in distribution boxes or devices, and tool-free pluggable picoMAX Connection Technology. The EPSITOM COMPACT is suitable for both parallel and series operation, and has an electrically isolated output voltage (SELV) per EN 60335-1 and UL 60950-1, as well as PELV per EN 60204.