HANNOVER MESSE: SEW EURODRIVE Develops New Adapters for Asynchronous and Synchronous Motors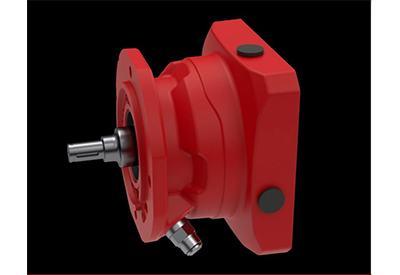 April 20, 2021
Motor adapters are most commonly used when customers want to or have to use a motor without an SEW/LIA interface, or when the system operator's number one priority is rapid replacement without opening the gear unit. In the latter case, SEW motors are also often mounted via an adapter.
If an adapter is used between the gear unit and motor, the additional length is a key factor in the purchase decision, especially in the machine automation context.
SEW EURODRIVE has redeveloped its adapter series with the aim of significantly reducing this length, which has also resulted in further benefits for users. The new series – AMS.. (for mounting IEC and NEMA motors) and AQS.. (for mounting servomotors) – make it easier for customers to fit motors. Thanks to new adapter variants, AQS.. adapters can be used to mount a wider range of market-standard synchronous motors. AMS.. adapters, meanwhile, can optionally be equipped with a condensation drain hole or reinforced bearing.
User benefits of AQS.. adapters
• Up to 53 percent shorter than previous AQ.. adapters
• Reduced weight
• AQSH.. coupling with spreading function for quicker and easier motor installation by the customer
• Motors can be removed even if the input and output are blocked
• Full compatibility with the current AQ.. adapter
• New adapter variants for connecting further market-standard servomotors
• Claw coupling for thermal length compensation
User benefits of AMS.. adapters
• Up to 37 percent shorter than existing AM.. adapters, with simplified motor installation for AMS.. adapters (NEMA) and also sizes AMS225.. (IEC) and AMS250..(IEC)
• New LIA105 basic flange for combinations, including with the R..07/R..17 small helical gear units
• New options with condensation drain hole (/DH) and reinforced bearing available
• Fully compatible and interchangeable with existing AM.. adapters