Additional FATH T-slotted Rail Hardware Components from AutomationDirect
March 29, 2023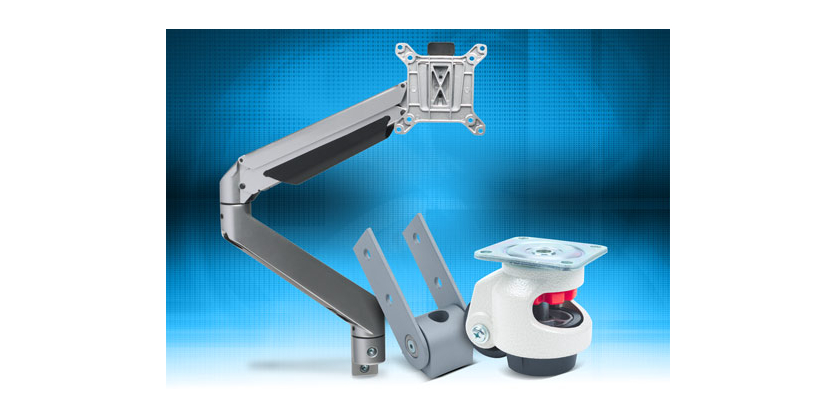 AutomationDirect has added more FATH hardware components to their selection of T-slotted rail products. These components easily install in SureFrame rails, as well as many other brands, and include roll-in T-slot nuts with spring loaded ball, slide-in T-slot nuts, screw and miter connectors, 1- and 2-slot pivot joints, extended swivel bases, foot consoles, leveling casters, magnetic catches, sensor mounting blocks, protection profiles, profile sliders, roller elements, and much more.
Also added is a 4-axis workstation and workstation components which allow PC monitors and peripherals to be mounted near the equipment. Components include swivel monitor mounts, monitor mounting joints, multi-axis mounting supports, and many other accessories.
New panel holders and panel mounting blocks are also available for wire mesh or solid machine guarding. These holders and mounting blocks allow the installation of machine guarding to protect equipment and personnel from damage and injury.
The new FATH T-slotted rail hardware components start at $2.00 and come with a one-year warranty.
More Information
AutomationDirect – Additional FATH T-slotted Rail Hardware Components
Related Product
AutomationDirect has added additional sizes and styles of FATH T-slotted rail hardware. Several new types of fasteners have been added including socket head cap screws, flanged button head socket cap Torx head screws, flat head socket cap screws, self-tapping screws, and reducer bushings.