Omron Honours Proax Technologies as 2022 Strategic Partner of the year
July 19, 2023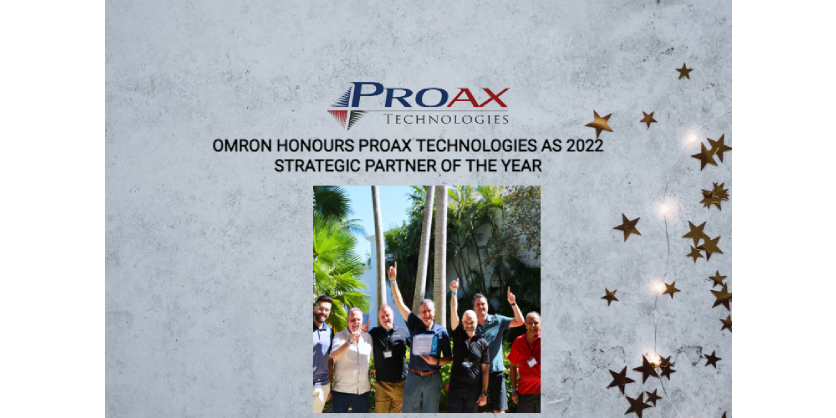 Omron Automation Americas, a provider of industrial automation solutions, takes great pride in naming Proax Technologies as its Canadian Strategic Partner of the Year. This honor underlines Proax's exceptional dedication and contribution to both Omron and its clientele over the previous year. As a leader in automation distribution, Proax has collaborated with Omron on numerous projects, earning its place as a reliable Canadian partner.
Proax has shown a consistent pattern of year-over-year (YOY) growth, with a notable 20% increase in point-of-sale revenue in FY22. Their commitment to innovation and customer service excellence has resulted in considerable business expansion and improved customer satisfaction.
"We are thrilled to recognize Proax Technologies as our Partner of the Year," says Peter Brouwer, Vice President of Sales, Omron Automation Americas. "Proax's leadership in the automation distribution space has been of great value to us as we work towards driving customer success and accelerating growth. We look forward to continuing to work together to deliver exceptional results." "On behalf of Proax and our staff, I am truly honoured and grateful to receive the Canadian Strategic Partner of the Year award from Omron Automation," says Stephen Daub, Proax"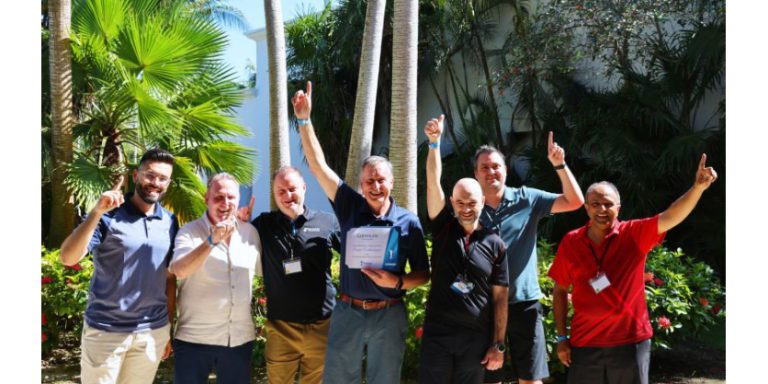 "This recognition is a testament to our team's dedication and hard work in delivering innovative automation solutions to our customers, while maintaining the highest standards of quality and service," says Daub. "We are committed to continuing our strong partnership with Omron and providing our customers with the latest technologies and best-in-class support. Thank you, Omron Automation, for this recognition and for your continued trust in Proax Technologies Ltd."
The Distributor of the Year award is a significant acknowledgment of partners' critical role in Omron's success, reflecting a commitment to establishing strong partnerships that allow the automation solutions provider to deliver value to customers and achieve strategic objectives. Omron Certified Partners can be found by professionals in the industry pursuing automation expertise.
About Proax Technologies
Proax Technologies has over 60 years of experience in offering innovative products and solutions in the areas of automation, robotics, motion control and machine safety. Proax is dedicated to fulfilling customers' needs across all Canadian regions. Learn more at https://proax.ca/en/about-us
Related Story
Proax Technologies is proud to announce that they are celebrating 60 years of serving the automation market! Industrial Automation has become an essential part of all manufacturing and Proax is well positioned to enable all industries to drive sustainable business growth through automation.