Danfoss Drives Delivers Informative Infrastructure Insights to Optimize Your Maintenance Plan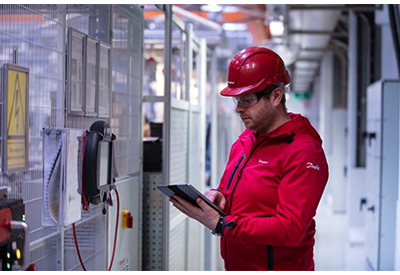 November 17, 2020
The new DrivePro Site Assessment service from Danfoss Drives offers factory and facility managers detailed insights into the performance of their site infrastructure. It reduces downtime and enhances efficiency by making it easier to identify opportunities for optimization. The service is part of the DrivePro Life Cycle Services portfolio of aftermarket services from Danfoss. A key aspect of this new service is that it covers all AC drives from Danfoss or any other manufacturer.
DrivePro Site Assessment starts with a detailed onsite survey carried out by expert Danfoss engineers using industry-leading assessment tools. The engineers compare the results against established best practice parameters to measure and evaluate the drives' life cycle status, condition, criticality and risk.
The results of this survey are distilled into an informative report which includes full details of the parameters measured and recommendations for optimization. All key information is presented in both tabular and graphical formats so that the main findings of the report can be assimilated quickly and easily.
Typical report contents include overall performance compared against industry benchmarks, current risk analysis, and a recommended action plan. Also included are modernization opportunities using the DrivePro Retrofit Service, end-of-life replacement management for ageing equipment, optimization of spare parts availability, and risks that could impact uptime. After delivering the report, the Danfoss engineers meet with the customer to review the results of the risk analysis and recommendations.
Danfoss has a transparent fee structure with no hidden extras for the DrivePro Site Assessment service. You can order it as a stand-alone service or combine it with other DrivePro services, such as DrivePro Preventative Maintenance, for an affordable and effective package accurately matched to your needs.