ABB Motion Canada and HVAC Partners Nationwide Introduce Special Program for the Canadian Medical Sector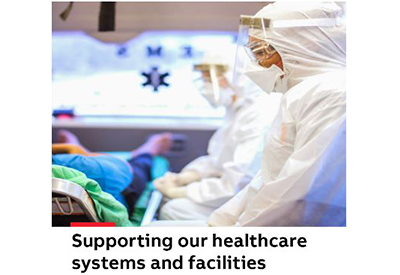 May 4, 2020
ABB Motion Canada alongside their HVAC Partners nationwide has introduced a special program for their medical sector in Canada. This program introduces:
– 24/7 support free of charge when you call ABB's helpline 1-800-HELP-365 or any of their partners when they mention "Medical Sector Emergency";
– Express manufacturing and delivery services for emergencies;
– Afterhours support with waived fees for the shipment of their products out of their 5 warehouses outside of normal business hours.
This program is valid up until July 4th, 2020.
ABB alongside their partners is doing their part to support their healthcare systems and facilities.
ABB's participating partners (with area and phone number):
K&D Pratt: NFL 709-722 5690
Global Mechanical Systems: NB,NS,PEI 506 857 4887
Moteurs Électriques Laval (MEL): QC 514 731 3737
ADM Engineering Ltd. : ON 877 236 8337
Midwest Engineering : MB 204 633 6927
HVAC Sales : SK 306 721 7980
HSL Automation : AB 403 999 5612, BC 614 319 6548
For more information, visit www.abb.com/ca