International platform enables a unique market overview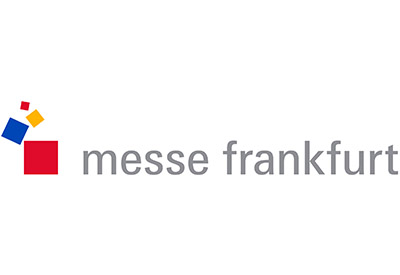 November 2, 2018
The outlook for the 29th SPS IPC Drives event is again very positive and testifies to the importance of the exhibition for smart and digital automation. Some 1,700 automation providers from all over the world are expected in Nuremberg on 27 – 29 November 2018. Products and solutions, as well as trend-setting technologies of the future, will be on show.
Reflecting digital change
As in the previous year, Industry 4.0 and digital change are topics of focus at SPS IPC Drives 2018. Exhibitors will present not only their solutions, but also various products and example applications for digital transformation. This will be accompanied by topic-related showcases and presentations at the exhibition forums.
The firm commitment that IT companies such as SAP bring to exploring industrial communication topics (such as OPC UA and TSN) shows how the IT and automation industries are increasingly merging. This process is also reflected in the hall occupation at SPS IPC Drives: in 2018, the topic of software and IT in manufacturing will be on display in Halls 5 and 6. Industrial web services, virtual product development and design, digital business platforms, IT/OT technologies, fog/edge and cloud computing, and many other topics will be covered here. Cybersecurity is also being addressed by numerous vendors, who will offer explanatory demonstrations at their booths of how companies can protect themselves against online attacks.
Christian Wolf, chairman of the exhibitor advisory board, also sees this continued development in a positive light: "We exhibitors are looking forward to what promises to be another successful SPS IPC Drives – with an additional hall, topics of focus that have been evolved, and for the first time under the theme of 'smart and digital automation'. This tagline particularly underscores the convergence of automation and IT as well as the positive development of the exhibition as industrial digitization advances toward integrated automation and Industry 4.0."
Comprehensive supporting program rounds out the exhibition
To tie in with the development of these topics, the exhibition will stage its first hackathon under the banner of "Digital Ideas for Smart Automation". The event is intended to enable participants to jointly develop useful and creative software products for the automation industry. The results will be presented, and the award ceremony held on the first day of the exhibition.
Following last year's success, there will again be guided tours on IT security in automation, smart production, and smart connectivity in 2018. Trade visitors can use these tours to gain targeted and focused information on key innovations and exhibits in these special topic areas.
Attendees can also obtain extensive insights into specific topics and ask providers for advice on their particular requirements at the joint booths:
Automation meets IT, Hall 6
MES goes automation, Hall 6
wireless in automation, Hall 5
AMA Center for Sensors and Measurement, Hall 4A
In addition, the forums to be held by the German industry associations VDMA (Hall 5) and ZVEI (Hall 6) will offer high-quality, topic-specific presentations and podium discussions. There, attendees can learn more about the latest industry subjects and share their thoughts with the experts on hand.
This year's Automation 4.0 Summit will once again complement the exhibition program on the first two days of the event and address topics from the Industry 4.0 space:
Edge computing in industry – possibilities and limits
TSN and OPC UA in industrial environments
IoT platforms in industry
Sensors for Industry 4.0
A wealth of information and a bellwether for trends
At SPS IPC Drives, attendees from all across the globe benefit from the tremendous amount of information on offer and direct access to the latest automation products. This is also confirmed by chairman of the exhibitor advisory board Christian Wolf: "For my part, I hope the many expert visitors will continue to use SPS IPC Drives not only as a working exhibition with clearly defined tasks, but also to intensively evaluate the real-world opportunities of the smart factory with exhibitors. I am certain this year's exhibition will once again be an absolute highlight for exhibitors and visitors alike, thanks also to the good economic conditions."
Planning the perfect visit
For more information on SPS IPC Drives, free day passes, special travel deals, and tips on getting ready for the event, check out
sps-exhibition.com. This site also offers a layout of the premises along with an overview of the exhibitors and halls to help you plan your visit.