ABB In Canada For Canada: One ABB – Tailoring Solutions for Customers Through Expertise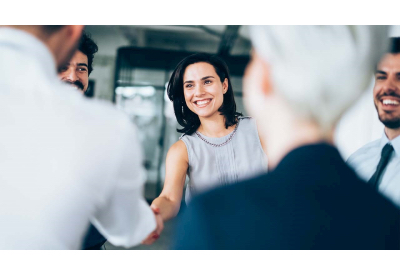 February 15, 2022
ABB aims to power Canada's innovation ecosystem and propel its future forward. How? Through their One ABB value proposition, created by their Canadian businesses working together to provide solutions for industry segments.
What role do segments play in delivering unique solutions for our customers? Gary Shaw, National Director, Segment Business Development at ABB Canada, provides some insight. At ABB, company-wide collaboration is key to tailoring efficient solutions for their customers. they leverage our segment strategy to deliver ABB-branded solutions. "A segment refers to an industry, such as food and beverage, utilities, or automotive," explains Shaw. "Focusing on a specific segment allows us to deepen our expertise in that industry which in turn enhances our global knowledge." As our dedicated teams develop deep expertise in diverse industries, their knowledge expands across the organisation, allowing customers to benefit from a global expertise. Shaw explains: "When our customers reach out to ABB, they see us as one company that can provide solutions and products to optimize their operations. And THAT is the Power of One ABB."
Collaborations yielding tailormade solutions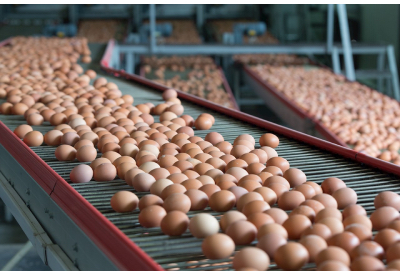 One ABB entails full collaboration between our businesses. A good example involves one of our food and beverage customers who asked for ABB's vision for a modern food and beverage plant. ABB reached out to teams from our Process Automation, Electrification, Motion, and Robotics business areas and developed an integrated Instrumentation, Control and Electrification solution to present a seamless solution. The benefit of this solutions is that everything is integrated: only a single contract is needed, and costs and schedules are clearly defined at the beginning of the project. Further, there are fewer resources, fewer risks and fewer delays for the project.
Featuring the railway segment, the Finch West LRT project in Toronto provides another example of collaboration between multiple ABB teams and experts, integrating a host of products and solutions from several businesses. With the help of a significant local workforce, ABB teams successfully installed a Traction Power Substation, ensuring safe, reliable, and emission-free public transit to 46,000 daily users.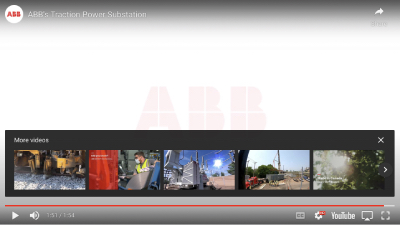 Seamless global solutions, made in Canada for Canada
ABB provides Canadian customers with a single local source of seamless global solutions made in Canada for Canada. Such solutions help customers mitigate risk when dealing with multiple supply channels and interfaces, especially across borders. This situation can easily impact cost, scheduling, security, and sustainability. In addition, ABB's local presence and expertise present real customer value because of the current worldwide supply chain disruptions.
Once ABB installs a solution, we are committed to servicing it long-term. As Shaw says, "We want to—and can—be there for the customer throughout the plant's life cycle."
With a history of over 100 years in Canada, ABB has developed extensive domain knowledge in its various segments. That deep knowledge represents a valuable benefit when addressing customer needs. As Gary Shaw points out, "Nobody knows our products and solutions better than we do. Our products, solutions and services combined with the experience of our talented people allow us to deliver cohesive solutions and to solve our customers' electrification and automation challenges."