IPS: Featured Distribution Center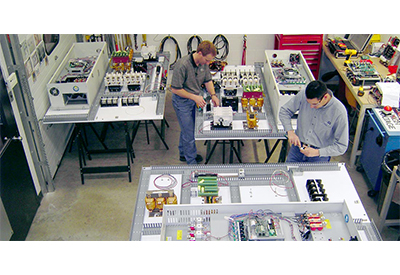 September 28, 2020
We keep electric motors and generators running!
IPS Saskatoon stocks quality electrical power products from progressive manufacturers, backed by strong technical service, and competitive pricing. Our single-source, industrial sales and service group, specializes in AC & DC electric motors, variable frequency drives (VFD's), motor controls, switchgear, power systems and uninterruptible power supplies (UPS). We serve all industrial applications including: power plants, mining, steel mills, cement plants, paper mills, refineries, pipelines, chemical plants, food & beverage and manufacturing facilities.
Largest Inventory between Toronto and Edmonton
We stock motors, VFD's and various control components at our warehouses in Winnipeg, Regina and Saskatoon. With frequent shipments from our suppliers, delivery time and freight costs are kept to the barest minimum.
Technical Services
Our team of factory-trained technicians can help you decide on the optimum products for your motor, drive, control, transformer and switchgear applications. As a CSA-certified design/build control panel manufacturer, custom solutions and retrofits, including motor modifications, are easily handled.
IPS Saskatoon is one of many IPS North American service centers offering local, regional and national coverage, all backed by a single Quality Management System, Health Safety & Environmental program, Continuous Improvement culture and Customer Service that offers you an Unmatched Customer Experience (UCE).
Doanload the linecard HERE.