Motor and Drive Systems 2021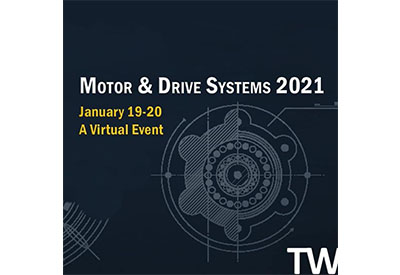 September 24, 2020
The 2021 Program Unveiled
Motor & Drive Systems 2021 is focused on the latest technical advancements impacting the design, integration and efficiency of motor, drive systems and motion control for automation, robotics, manufacturing and industrial, as well as utilities and automotive applications. Attendees will have full access to the simultaneous conference, Magnetics 2021.
The 18th annual Motor & Drive Systems 2021 virtual program has been unveiled. Motor & Drive Systems 2021 will provide the best forum to learn from leading motor and drive system manufacturers on new technologies entering the market and what's ahead. Tracks include:
Motor Design & Performance
Drive Systems
Market & Industry Trends
Electronics
EMCW
View the program here.
Register for the conference here.