Mazak Showcases Large Part Production and Advanced CNCs at WMTS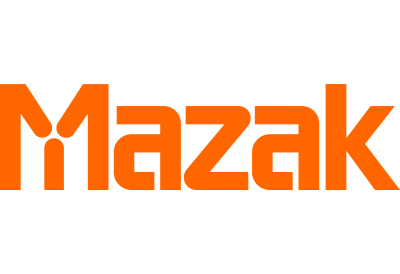 April 25, 2019
At WMTS 2019 in Booth 213, Mazak Canada will offer live demonstrations of Multi-Tasking capabilities and SmoothG controls to attendees in industries including oil and gas. Machine demonstrations will feature two machines manufactured in the company's award-winning Florence, Kentucky facility. The VTC-300C Vertical Machining Center with automatic tool changer and the QUICK TURN 450M CNC Turning Center with Multi-Tasking capability both include MAZATROL SmoothG controls to target efficient production in applications such as complex downhole components, pipe control valves, pumps and wellhead equipment.
With the SmoothG CNC control, operators can use either EIA/ISO or MAZATROL conversational programming to process complex parts through off-centerline machining, angled drilling, milling and tapping. A 19″ multi-touch screen with intuitive input and ergonomic tilt control presents all critical machine data in a one-page view.
Advanced SmoothG programming functions for high-speed, high-accuracy machining include High Gain Feed Forward Control to boost machining speed and accuracy, Variable Acceleration Control to calculate optimal acceleration for multiple axes and Real Time Tuning to balance workpieces as their weights change.
The VTC-300C Vertical Machining Center features a powerful 40-taper, 15,000-rpm spindle, full traveling column design and fixed table for machining extremely long and heavy workpieces. A standard automatic tool changer accommodates 24 tools, with a 48-tool option available. An optional table center partition transforms the machine work envelope into two separate areas so the machine can be in cycle in one work area during part setup in the other. The VTC-300C also delivers a 1,574 ipm rapid traverse rate to reduce non-cut time.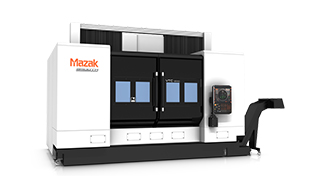 The QUICK TURN 450M CNC Turning Center with Multi-Tasking capability reduces equipment and labor costs per part, with milling capabilities (M) along with a standard 7.28″ spindle bore capacity for a variety of through-hole turning applications. A standard 50-hp integral turning spindle motor enables the machine to process diverse medium or larger-diameter parts. Machine design minimizes vibration during heavy-duty turning for exceptional surface finishes and long tool life. The integral spindle/motor delivers more high-efficiency power to the tool tip through a design with no transmission belts, pulleys or gears.
WMTS offers industry insights to attendees in an area with a dominant local oil and gas industry that serves nearby projects such as large-scale oil sands. As the provincial capital of Alberta and the northernmost metropolitan area in North America, Edmonton serves as a dynamic venue for this event.