ABB Signs with Insta to Strengthen Its Control Systems Leadership in Finland
October 11, 2022
•Channel partner agreement between ABB and Insta will help strengthen distribution channels across industries
•Insta has the tools and resources in the Finnish market to complement and promote ABB's control systems offering
•Customers will gain greater value from the joint approach to drive productivity and evolve automation and digital systems
ABB has signed a channel partner agreement with Insta Automation Oy, an independent specialist in industrial automation and digitalization solutions, to grow its control systems business in Finland.
Insta Automation Oy is a Finnish family business with strong values and is a trusted partner for customers
ABB and Insta will work together to strengthen their distribution channels, improve industry knowledge and increase lead generation across many industries, including water, food and beverage, pharmaceuticals and energy. The deal follows a project that ABB and Insta have already started work on together, deploying ABB Ability™ System 800xA distributed control system (DCS) at one of the country's wastewater plants, and familiarity through Insta regularly purchasing ABB's low voltage components and electrical equipment over many years. There will be opportunities for expansion to other automation system products and potential international cooperation.
The DCS – a digital platform for automated control and operation of plants and processes – sits at the heart of process and energy industries as they undergo digital transformation, ensuring safe, efficient and reliable operations and enabling data collection and analytics for real-time insights. The flagship ABB Ability System 800xA has helped ABB to remain the #1 distributed control system market leader for 22 years as ranked by the ARC Advisory Group. Around 35,000 ABB DCS have been installed in more than 100 countries to date.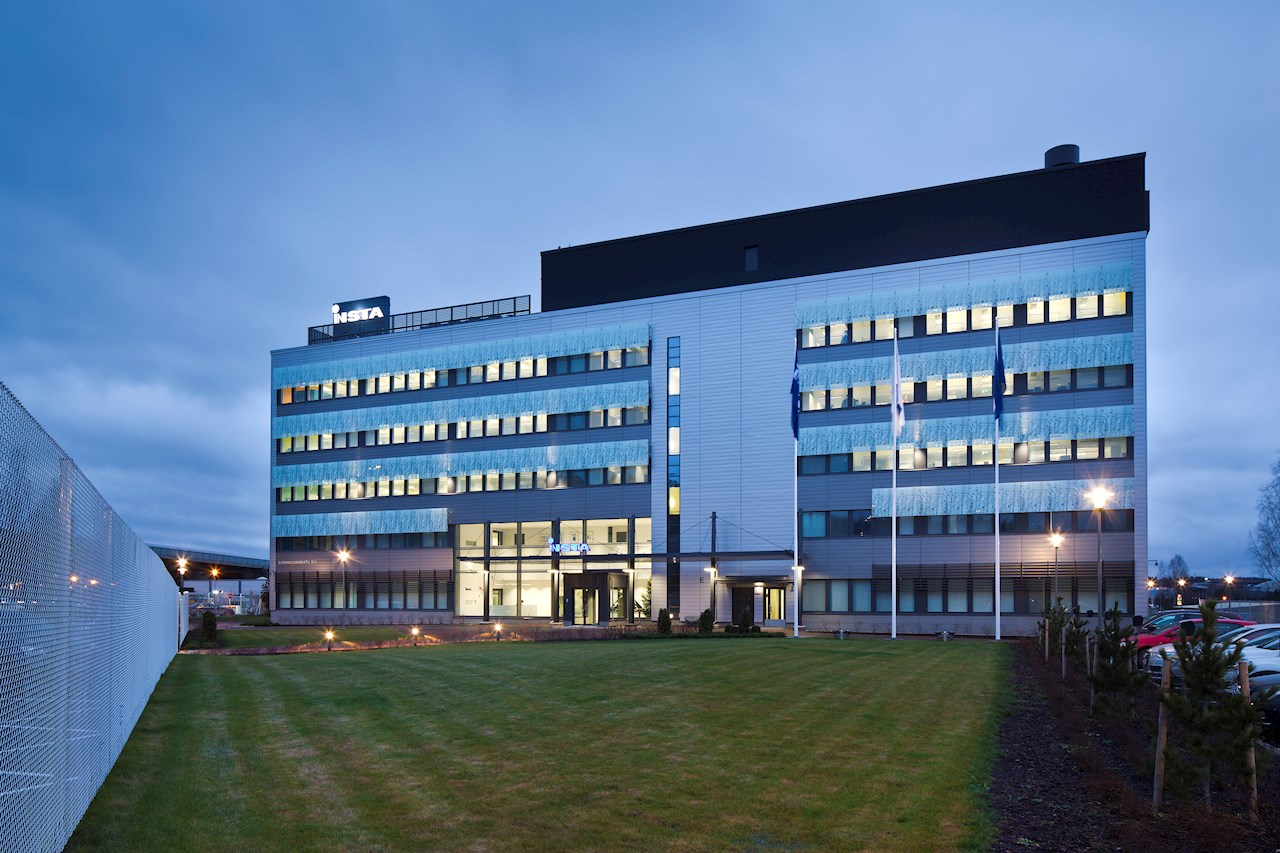 ABB and Insta are working together to deploy ABB Ability™ System 800xA distributed control system (DCS) in Finland
"We know that this major partnership with ABB will be of great benefit to the Finnish market where there are modern, dynamic demands and world-leading innovations across industries," said Jarkko Järvilehto, Vice President, Industrial Automation, Engineering and Turn-Key Services, Insta Automation. "Alongside ABB, a large and global player, we can grow our offering with proven technologies, solutions and training while evolving for our customer base. We look forward to sharing our own strengths and ideas as we move forward together."
"Insta is known as a respected family business and has long been trusted as a pioneer of safe digitalization and futureproof solutions in Finland," said Jukka Träskbäck, Head of System and Service Sales, Process Industries, ABB. "The demand for reliable automation solutions and digital transformation expertise is growing as all industries tackle the energy transition by preserving resources, reducing maintenance and supporting customers to cut their carbon emissions. Together, with DCS and other systems, we can work with many plants, mills and facilities."
Insta is a Finnish family business with strong values and is a trusted partner for customers in intelligent industry, defense and cyber security. Combining its expertise with intelligent technology, the company improves customers' performance as digitalization increases. Insta's operating culture is founded on people, expertise and responsibility. It has more than 1,000 employees in Finland. www.insta.fi