Pilz Automation Safety Canada L.P. Announces Canada-Wide Agreement With WESCO Distribution Canada L.P.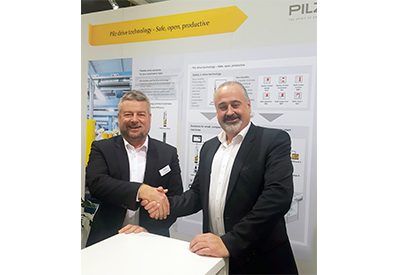 March 17, 2020
In December 2019, Pilz Automation Safety Canada L.P., a world leader in safe automation technology, signed a distribution partner agreement with WESCO Distribution Canada L.P. for the Pilz product portfolio.
WESCO is the largest electrical distributor in Canada with extensive project expertise and the ability to work with customers to lower supply chain costs, increase efficiency and deliver green and sustainable solutions. WESCO now supports Pilz Canada-wide through 130 locations and 4 distribution centres located in Vancouver, Edmonton, Toronto and Montreal.
"We are excited to be working with such a renowned distribution partner. The Pilz products and service offerings fit perfectly in the automation mix of WESCO," says Andreas Sobotta, CEO and GM of Pilz Canada.
"We are pleased about our partnership with Pilz and are eager to help expand the Pilz product portfolio in our markets," said Michael Gross, Vice President and General Manager of WESCO Distribution Canada L.P.
For more information, visit www.pilz.com/ca.