Decarbonizing the Rail Sector: A Clear Trend for Tomorrow
November 9, 2023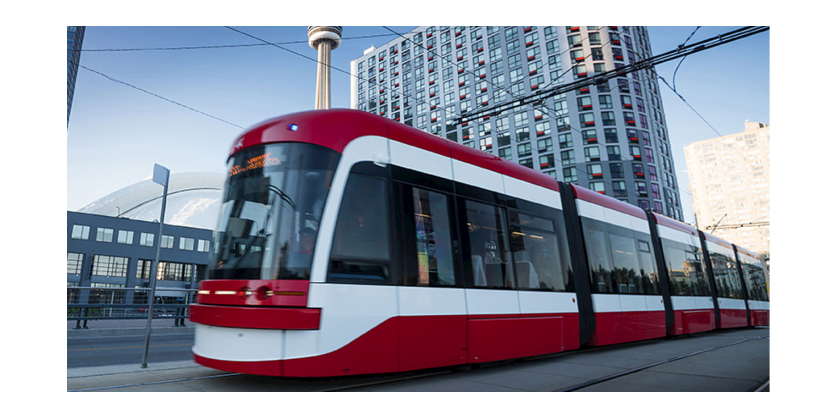 By Krystie Johnston
Rail in Canada is making progress on the pathway to decarbonization – and governments, industry, and stakeholders are rethinking the future of rail. Net zero goals are being set around the globe, with many counties targeting partial to complete emission reductions into the not-so-distant future. Every industry has a responsibility to engage in these efforts and there are many ways to move forward, and Canada is gaining traction.
Rail has always stood as an efficient mode of transportation, not only for passengers, but also for freight. To this day it is the most fuel-efficient way to move goods over land. Martin Bussiere, Business Development Manager for the North American Rail Segment at ABB Canada and Executive Director of the Canadian Railway Club is an expert on the subject. With 30 years of experience in the industry, he provides insight into the rail for tomorrow.
"There is much to be done. If we look at rail, globally, freight locomotives are responsible for about 30% of the overall greenhouse gas emissions. In Canada, freight transportation accounts for about 4% of emissions – about two billion liters of fuel every year. And, if you look at the rail infrastructure in Canada, we have around 26,000 railway crossings and 49,000 kilometers of track – of which less than 1% is electrified."

Martin Bussiere, Business Development Manager for the North American Rail Segment at ABB Canada and Executive Director of the Canadian Railway Club
This puts a premium on solutions that can replace diesel locomotives with cleaner energy. Climate change is top of mind today. It is difficult to ignore multiple global crises and local turbulent natural events. Clean energy growth is keeping the goal of limiting global warming to 1.5 viable, but it is important to stay on track. Therefore, the rail industry worked with the Delphi Group to publish a roadmap for Canada with decarbonization goals, "Towards Net Zero: Developing a Rail Decarbonization Roadmap for Canada." But, as the report indicates, there is no singular pathway forward. There will be overlapping solutions, starting now and continuing.
The roadmap towards net zero for rail in Canada
The roadmap is based on the understanding that the trajectory to net zero for rail will unveil in three overlapping "waves", and will involve a patchwork of decarbonization efforts, including efficiency improvements, low-carbon fuels, and alternative propulsion. The time frame aligns with Canada's milestones for reducing greenhouse gas emissions 40-45% by 2030 and achieving net zero by 20501. The benefits of reducing greenhouse gas emissions are twofold: it will both support the country's economy and its citizens.
"If we talk about Canada and why we should reduce emissions, it is because we will support both the Canadian economy and the quality of life for Canadians. Class 1 and short line freight move more than $328 billion worth of goods, and passenger rail moves approximately 88 million people per year, 82.8 million with commuter rail and about five million in intercity transportation," says Bussiere. Moreover, reducing emissions saves money spent on finite resources and the environment.
"A locomotive in Canada can consume roughly 800,000 liters of fuel each year, the cost of which is about $1 million. If we could reduce this consumption by 75% every year, the savings we could make over 30 years, with just one locomotive, is about $19 million per locomotive. The current Canadian fleet is around 3,000 locomotives. If we could modify those locomotives and make them electric instead of diesel, we are talking about $50 billion dollars of savings in that time frame. Not taking into consideration that the price of diesel is projected to increase about 21% by 2030, and 30% by 2035. We do not have the choice not to do something."
For over 140 years, as a company, ABB has transformed society and industry to achieve a more productive and sustainable future. The company has provided innovative and energy-efficient technologies to the rail sector, with manufacturing and servicing of all components and subsystems in urban, intercity, and high-speed networks including rail infrastructure and rolling stock. They also provide life-cycle service support, including retrofits and maintenance for their large global installed base. They know this market well; they know its past and can foresee its future.
"The future of rail is not a fixed and predetermined outcome," Bussiere says. "It is a dynamic and evolving process that involves many actors and influencers. The future of rail will be shaped by how we imagine it, how we design it, how we built it, use it, and how we improve it. These are all different aspects that will have to be taken into consideration. The funding will be key, more investment will be needed, and we can look to infrastructure models that work in Europe and the rest of the world."

Martin Bussiere
A multi-layered approach for decarbonization
Like global efforts to decarbonize, energy-efficient solutions for rail are being implemented in Canada and the US, and they are gaining traction. These solutions are what Bussiere calls a "multi-layered" because what works to decarbonize passenger rail might not be the same solution for Class 1 Freight. Bussiere has worked closely with recent projects and knows the details well.
Looking at passenger rail, Alstom Transportation launched a hydrogen-powered train in Quebec. The Coradia iLint is one of the world's first hydrogen-powered passenger trains. It uses a hydrogen fuel cell to produce electricity and emits only water vapor. As part of a demonstration project during the summer of 2023, Coradia iLint hydrogen train carried its very first North America passengers on June 17, 20232 and vindicates to the country that clean transportation is possible. "The train attains the feasibility and the benefit of hydrogen mobility and rail transportation," Bussiere says. "ABB supplied the low voltage products because our products have already been used on the Coradia platform."
To the south, the FLIRT H2 will be the first hydrogen-powered train the United States when the San Bernardino County Transportation Authority puts the zero-emission train into service next year. The trains are comprised of two cars, each with six FCmove HD + fuel cells that deliver 100 kW each. Power is sent on to the drivetrain where ABB is providing the traction converter, a DC/DC converter, three Brodline® ESS 28kWh battery packages, and a battery thermal management system3.
"The FLIRT H2 is a hydrogen powertrain that can run on non-electrified or partially electrified rail lines without producing any emissions. It is developed by Stadler, a Swiss company that specializes in rail vehicles. It is a very good example, because it is one of the key customers that ABB has in rail all over the world. The flirt H2 used hydrogen fuel cells to generate electricity which powers the train and charges the batteries," says Bussiere.
Looking at Class 1 rail, all major lines, such as Canadian Pacific (CP), Canadian National Railway (CN), and Norfolk Southern are conducting pilot projects to test recently announced alternative fuels (such as biodiesel and hydrogen-derived renewable diesel) and alternative propulsion technologies (such as battery electric, catenary electric, and hydrogen fuel cells).
"CP Rail, for example, has announced that they have already started to build two locomotives that will be fueled entirely by hydrogen. It is going to be North America's first line-haul hydrogen-powered locomotive. CN on their side, has announced that they are partnering with Wabtec to input a service they call 'FLXDrive', the battery electric freight locomotive, the first 100% battery-powered locomotive in the country. As for VIA Rail, they're replacing their core fleet with a dual-mode train that can operate either on diesel or catenary power, depending on what's available," says Bussiere.
The future of freight
This is a start. As new technologies are harnessed and reach maturity, additional opportunities for deep decarbonization will be more attainable. Costs will have to be checked and balanced as well on a regular basis in the coming years. Electrification appears to be cost-effective in many cases, but the counterpart of that is that the wayside infrastructure needed for catenaries could be prohibitive if the cost is more than just surface. Arguably, the costs of global disasters like flooding and forest fires spurred by the climate crisis could be factored into this equation and tip the scales to justify big spends on deep decarbonization efforts. As Bussiere says, the process of decarbonizing rail will be a dynamic and evolving process.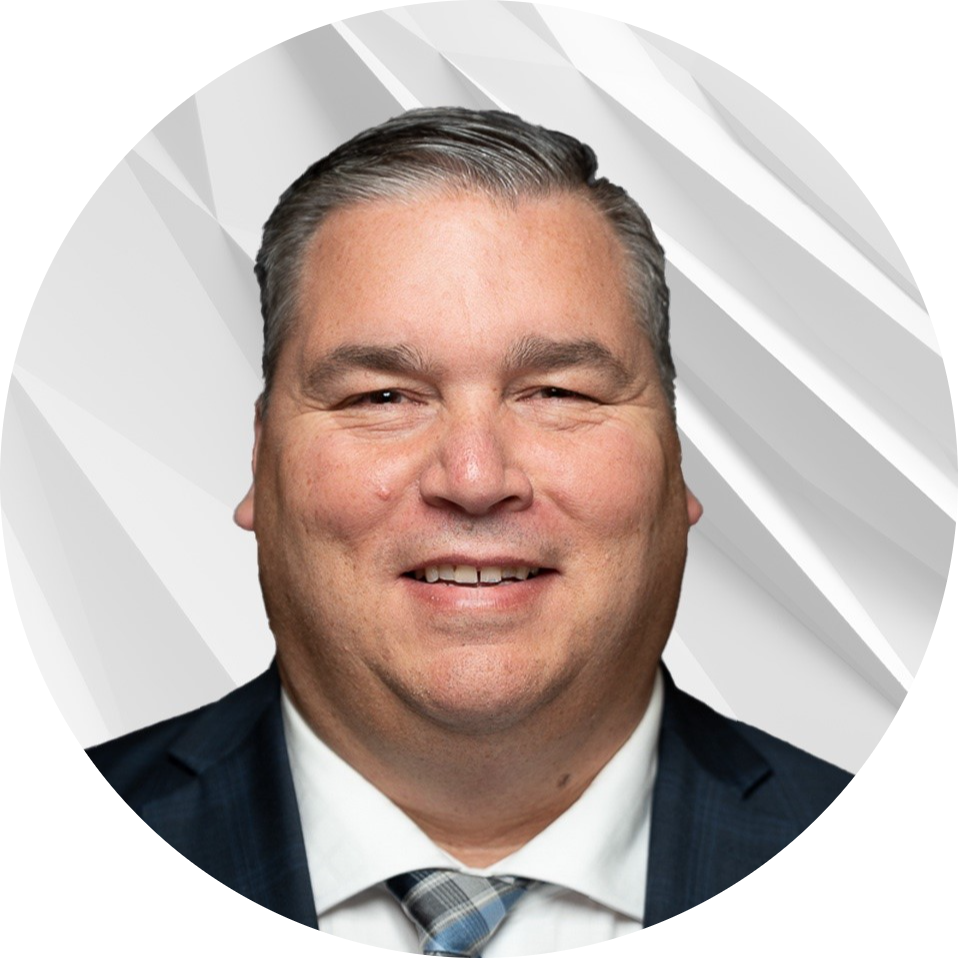 Big decisions will have to be made. For Bussiere, it will be a combination of electricity where it is feasible, battery propulsion, and activating alternative fuels.
"I do not think there will be one solution that will fit all applications to decarbonize Canada and the planet." He adds, "There is a growing consensus that clean hydrogen will play a key role in the world's transition to sustainable energy, and ABB will be a key player in shaping that future."

Martin Bussiere
More Information
ABB Railway webpage and brochure
Editor notes
https://www.alstom.com/press-releases-news/2023/6/first-americas-alstoms-hydrogen-train-enters-revenue-service-charlevoix-quebec
Related Story