WEG Motor Scan – Condition Monitoring for Industry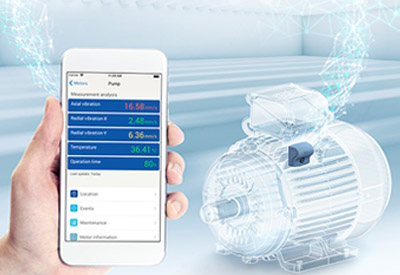 September 24, 2018
WEG Motor Scan is a monitoring solution for electric motors, measuring vibration, surface temperature and running hours as well as providing data on speed, start/stop time, load and efficiency via Bluetooth, helping you to predict problems before they happen.
WEG Motor Scan improves on the requirement to manually collect and monitor data, removing the guesswork from preventative maintenance routines, and eliminating the inefficiency of reactive maintenance.
Through the use of the latest IoT technologies, WEG Motor Scan also provides the opportunity for companies to upskill staff and expand their capabilities beyond regular maintenance routines.
Find out more about how Motor Scan works here and download our whitepaper to learn more about how it could affect your maintenance regimes.
For whitepaper and more information HERE