The New Safety Relay myPNOZ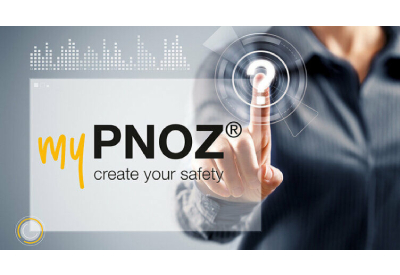 December 16, 2021
The modular safety relay myPNOZ would not be called "modular" if it couldn't easily be embedded in your application. We explain exactly how that works in our FAQs about the new product. With myPNOZ you have, on one hand, the flexibility to exchange individual modules even after commissioning. On the other hand, you also have the possibility to choose the right combination from 12 different expansion modules as well as semiconductor and relay outputs. LED indicators directly on the device take care of any fault detection. The new modular safety relay myPNOZ is produced individually according to your requirements in batch size 1. An easy-to-use device that's flexible in application and boasts clever features, it ensures reliable monitoring of your safety functions.
Can I transfer data from the myPNOZ Creator into Eplan?
Yes, that's very easy to do. An XML file of the configuration can be created in the myPNOZ Creator and exported. In turn this file can be imported into the EPLAN Data Portal – the result quite simply is a complete system macro, which makes it easier for you to create the circuit diagram.
What rules apply for myPNOZ when commissioning?
Plug-and-play: when you receive myPNOZ it is preset and can be commissioned straight away. The modules are connected via BUS connector and the system's voltage supply comes via the head module, so there is no need for wiring between the modules. That saves a lot of time during commissioning.
What are my diagnostic options with the myPNOZ?
Each myPNOZ module has LEDs for every function, for the inputs and outputs as well as for reset. A higher-level error display can also be used for precision diagnostics, identifying which module may have a fault. The faulty module can then be exchanged individually on the plant, without having to dismantle the system.
Start myPNOZ Creator here