Software Tool PNOZmulti Configurator – New Full Version 11 Available with No Licence Costs!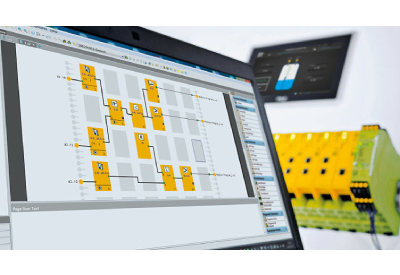 January 11, 2022
Your safety circuit is easy to create on the PC using the PNOZmulti Configurator. The configuration tool supports you with project design, configuration, documentation and commissioning of the Pilz small controllers.
On the graphics-based, Windows®-compliant user interface, all elements are available for your safety circuit as icons or in selection menus. Online help with documentation is available during configuration of the safety circuit. Once this is complete, the tool checks the circuit for error sources.
From Software Version 10.9 of the PNOZmulti Configurator you can test your configured user program using the "Simulation" function, even before commissioning.
The fully configured safety circuit can be certified to protect it from unwanted changes. You can edit, amend or expand uncertified configurations of your safety circuit at any time. Simply call them up in the PNOZmulti Configurator! The configuration can be printed out and used as documentation.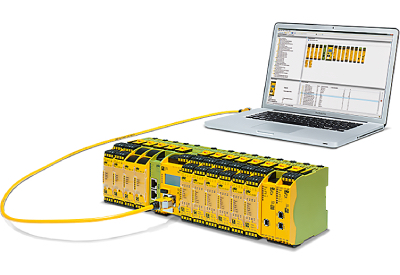 For the safe configurable small controller PNOZmulti 2, Version 11.0 of the corresponding software tool PNOZmulti Configurator is now available. Download for free, install, open, work intuitively! The software tool offers you state-of-the-art safety and for years has been the benchmark for safety software.
Get the basics for automation free!
From Version 11 there is a significant change in terms of licensing: the "basic" functionality version of the software tool PNOZmulti Configurator is now available to use without licence costs. The software can be downloaded free of charge and used in automation projects. A licence fee is still payable for "Advanced" software elements.
Significant innovation in Version 11
"Basic" version has no licence costs
New, higher performance software architecture
Supports Windows 64 Bit system
Streamlining of the product range: all 2nd generation base units such as PNOZ m B0, PNOZ m B1, PNOZ m B1 Burner and the new base unit PNOZ m B0.1
All PNOZmulti 2 expansion modules, including the new relay output module PNOZ m EF 2DOR
For functionally safe operating mode monitoring, the new "MSO flex LED" element is available for configuration of LED outputs. The LED indicators can be individually adapted, enabling high flexibility of use
Version 11 is used to create new PNOZmulti 2 projects and to open and edit existing PNOZmulti 2 projects. Powerflow, diagnostics, error stack etc. are available as usual for commissioning and maintenance.
Version 10.14 "long-term-supported" version (released July 2021)
Contains hardware from the product ranges PNOZmulti 2, PNOZmulti Classic and PNOZmulti Mini
This version can be used to migrate PNOZmulti Classic or Mini projects to PNOZmulti 2
Open, edit, create PNOZmulti Classic/Mini projects
New PNOZmulti 2 hardware will now only be supported from Version 11.0 and above
Download now! No licence costs – Version 11 PNOZmulti Configurator