Siemens' New AFCI Twin Arc Fault and Plug on Neutral Breakers
June 29, 2023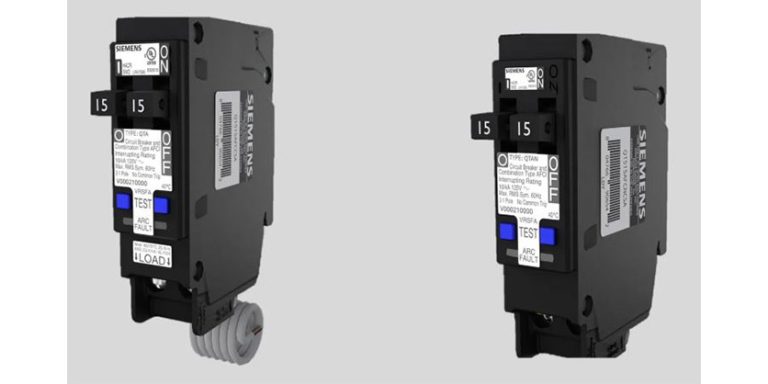 Siemens' new Tandem AFCI circuit technology feeds two separate circuits from one breaker position. Twin AFCI circuit technology fits in new or existing construction and saves space in a loadcentre. Available in Pig Tail or Plug on Neutral versions.
Tandem AFCI Breakers
Tandem AFCI breakers provide flexibility where traditional breakers can't, making them suited for new construction and renovation projects.
Less space: only one Tandem AFCI feeds two circuits and minimizes the sub-feeding options
Increased safety with connection indicators
Flexibility options: both Plug-On Neutral and pigtail options are available
Plug on Neutral Breakers
The Plug on Neutral Breakers have a single load lug(s) only, wiring is made easier with the neutral lug removed. These breakers can be installed in the same manner as the thermal magnetic breakers in Siemens SNC loadcentres. This allows the installer to land ground and neutral conductors in the load center before installing the breaker and load conductor. The new design allows for the same reliable installation method using the neutral clip as the line side clip.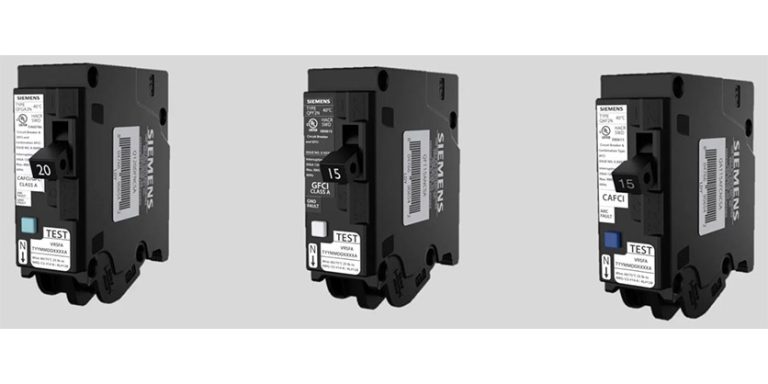 Product Features
Tandem Combination Type AFCI Breakers
Expanded capabilities with tandem (twin) AFCI vs. competition: one breaker feeds two circuits to save on space and time
Allows for smaller load center needs due to combined position use
Additional space savings: Tandem AFCI minimizes the need for sub-feeding panels
Trusted indicator flags show when load wires are correctly inserted
LED trip indicators for ease of troubleshooting
Quicker installation with load lugs only
Tandem AFCI are available in pigtail and Plug-On Neutral types
Plug on Neutral Breakers
Wiring made easier with plug on CAFCI breakers now having a single lug only
Fast installation with less wires
Plug on neutral breakers can be installed in the same manner as a thermal magnetic (standard) breaker
Plug on Neutral breaker versions available for CAFCI, GFCI, CAFCI/GFCI (Dual function) breaker
More Information
Twin Arc Fault and Plug on Neutral Breakers
Related Story
Customers and employees, as well as special guest Oakville Mayor Rob Burton were on hand at Siemens Canada's headquarters for the unveiling of a newly renovated office focused on a co-creation environment. During the pandemic Siemens used the opportunity with many employees working safely from home to convert a substantial portion of its Oakville headquarters to create a showcase for Siemens' technologies that address climate change, the 4th Industrial revolution, and digitalization across different sectors.