Banner Wireless Call-for-Parts Kit Boosts Process Speeds, Reduces Communication Inefficiencies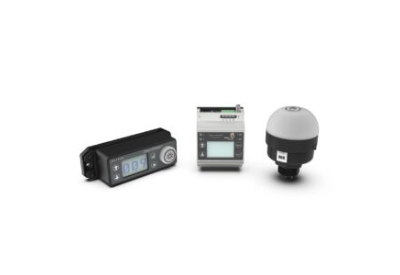 July 28, 2022
Advanced Motion & Controls Ltd. recently began offering products by Banner Engineering, including its new wireless Call-for-Parts kit. This productivity solution reduces communication inefficiencies and boosts process speeds with wireless buttons and operator interfaces. A self-contained solution, the Call-for-Parts kit can function independent of supervisory systems like a PLC or HMU.
Among the advantages that customers get from this Banner option are higher productivity, reduced wait times, simpler communication, and better data-driven decisions.
Up to 35 workstations
The Call-for-Parts kit allows up to 35 workstations to call out to 12 forklifts or mobile responders with wireless K70 buttons, a DXM700 wireless controller, and wireless Direct Select operator interfaces. By creating a call system with wireless indicators, workstations maintain a steady workflow and resolve major issues immediately. Among the relevant applications: calling for delivery of raw materials, service, maintenance, or pickup of finished goods, and warehouse truck loading and unloading.
Users can also lower transportation times with battery-powered wireless displays that direct mobile responders where to go when they are needed most. This solution from Advanced Motion & Controls also reduces wait times for materials and finished goods to be removed by allowing operators with wireless call buttons at their stations for simple requesting. Efficiency metrics help accelerate problem resolution while providing further insights into production processes.
The kit also simplifies communication between operators and mobile responders by delivering a clear display of locations that need assistance. High-visibility LED indicators distinguish whether a station is calling or waiting, while service calls are stored in a dynamic queue, directing mobile responders to the callers that have been waiting longer.
The Banner wireless Call-for-Parts kit allows supervisors to streamline operations with data-driven decisions. The product tracks the total time and number of requests, as well as the total time to acknowledge them, enabling analysis of average delivery and acknowledgement times for each station. Alerts help supervisors to schedule extra mobile responders if required, and they can get the needed information to react quickly to workstation requests and drive efficiency improvements based on previously unavailable data.
For more information, contact Advanced Motion & Controls