SEW-EURODRIVE: Generation X.e – Helical Gear Units / Bevel-Helical Gear Units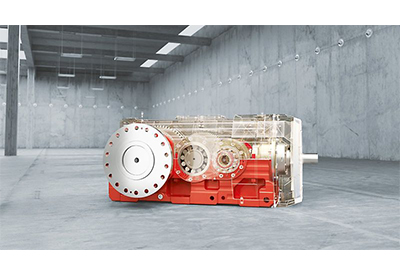 February 18, 2020
Durability, finely graduated sizes, and an invertible housing are the characteristics of our tried and tested X-series industrial gear units.
The new Generation X.e is based on these features and impresses with its added efficiency, experience, and excellence : Because these industrial gear units can be adapted individually and precisely to the respective requirements of your particular application, both in terms of operation and the surroundings.
The result is:
– Highest possible efficiency
– Greater safety
– Longer service life, even in harsh conditions.
What does a networked calculation landscape mean to you?
The new networked calculation landscape supports you perfectly with the selective configuration of your gear unit. SEW-EURODRIVE's industry experts assist you and can now take the highly specific operating conditions of your application into account .
Because the new Generation X.e has been enhanced precisely on the basis of the industry and application experience of both SEW's experts and their customers from the fields of mining, cement, and port logistics. You too can take the consistent path toward ideal and highly efficient operating processes with their intelligent drive solution.