Reliable Object Recognition with Optical Sensors from PILZ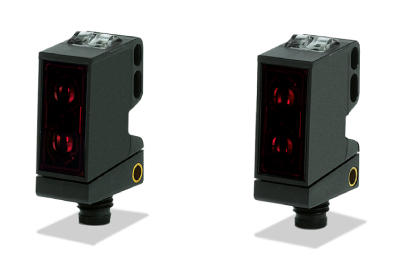 May 3, 2022
Optical sensors detect an object by emitting light beams, which are reflected by the material. In this way, reliable object detection can also be guaranteed for shiny or reflective objects. The sensors do not fulfil a safety function. However, they do emit a switching signal, which is evaluated by safe control technology from Pilz, such as the small controller PNOZmulti 2 or the modular safety relay myPNOZ.
For example, optical sensors are used in solutions for packaging machines for safe monitoring of carton infeed. The solution is TÜV-SÜD-certified for PL d / SIL 2.
Benefits
•TÜV-SÜD-certified solution for PL d / Cat. 3 of EN ISO 13849-1 or SIL 2 of EN IEC 62061: Certified solution saves time and costs
•Higher level of personnel safety: minimized accident risk using safe control technology in conjunction with optical sensors
•Use of optical sensors saves costs: no expensive, mechanical devices required.
•Easy to integrate into existing applications; retrofit possible due to the use of a defined component set and corresponding solution description
•High reliability for detecting different packaging materials, e.g., shiny, or reflective objects
•Sensors are flexible to assemble, to the side or above the carton magazine
Features
•Safe small controller PNOZmulti 2 – all base units in the PNOZmulti 2 product range can be used – OR
•Modular safety relays with the type code myPNOZ.91. CKA360AB000XB700 AND
•2 optical sensors O300.GP.2-11246332 per carton infeed/carton magazine
•Sensors have short response times
•Point beam shape
•Background suppression
•Sensing range 30 … 100 mm
•Connector M8 4-pin
Applications
•Solution with safe small controllers PNOZmulti 2 + two optical sensors per infeed device.
•Solution with modular safety relay myPNOZ + two optical sensors per infeed device.
The way to a safe, productive application:
With the PL d / SIL 2 TÜV-SÜD-certified PILZ solution, comprising small controllers PNOZmulti 2 or safety relays myPNOZ in conjunction with two optical sensors, you can increase the safety and productivity of your packaging machines!
This application can be found in the carton infeed area, on carton erectors for example, where folded carton material is erected to form cartons in the machine. The cartons are fed in via a carton magazine. Moving parts on the machine present a danger to operators, because they could reach into the machine through the empty material feed opening and might be injured in the process. In normative terms, the carton operates as a guard. While there are sufficient cartons in the magazine, the cartons will cover the opening and it is impossible to reach into the danger zone while the machine is running.
Safe access to carton infeed:
The opening for the carton infeed must be monitored. Optical sensors detect whether there is sufficient packaging material in the magazine. If the number of cartons in the magazine reaches or falls below a defined number, the outputs on the safety controller switch off the machine. The machine remains in stop until enough cartons have been replenished and production can restart.
Two optical sensors are needed per infeed device. These can be installed either to the side of the infeed magazine or above it.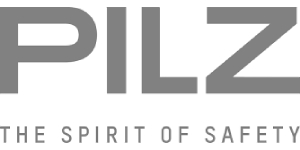 All information about safeguarding packaging machines can be found here