Regal Introduces Enhanced JuggerNaut® Condenser Fan Motor Lineup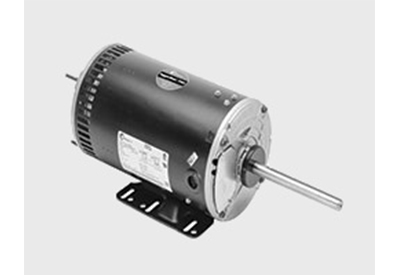 July 11, 2019
Regal Beloit Corporation, a leading manufacturer of electric motors, electrical motion controls, power generation and power transmission components, announced it will debut a series of upgrades to its JuggerNaut motor line, released under the Century brand. The JuggerNaut motor lineup features the upgraded Century JuggerNaut motor and the new Century JuggerNaut Pro motor with bearing current protection (BCP).
The Century JuggerNaut motor now functions with a non-conductive grease and features full-phase insulation. The Century JuggerNaut Pro motor with BCP, which will be released soon, will also feature MaxGuard insulation as well as carbon brush technology that minimizes induced shaft voltage. Both motors feature D-133 inverter duty wire, which helps in the reduction of bearing currents.
"Regal continues to innovate its products to provide customers with the most efficient products on the market, with options on two levels: better and best," said John Calloway, distribution product marketing manager, Regal. "The product level depends on a customer's operational needs, but all upgrades enable longer bearing life and longer motor life with each option, which ultimately leads to more efficient operations by decreasing downtime.
The Century JuggerNaut motors feature:
Quick-connect designs
Automatic reset thermal protectors
Non-conductive grease bearings
Double-sealed ball bearings
Class F insulation
70°C (158°F) ambient temperature
Voltage Change Device (VCD) to quickly change voltage on the spot
The Century JuggerNaut Pro motor with BCP offers:
70°C (158° F) ambient temperature
Enclosed shaft end bracket with vented frame
Automatic reset thermal protector
External shaft slinger
A threaded lead exit
Voltage Change Device (VCD) to quickly change voltage on the spot
Double-sealed ball bearings
The motor line is meant for commercial and residential fan/heat pump applications and may be installed outdoors. The motors need to be mounted within the airflow of the fan for proper cooling. All three improved motors offer upgrades that allow for longer operating life for bearings and motors as well as cooler and smoother operation.