ABB Expands Large Robot Family with Four Energy Saving Models, 22 Variants
July 21, 2023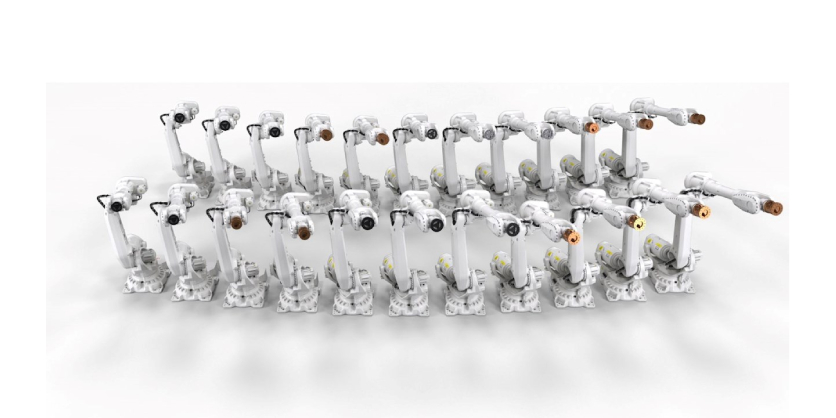 Four new large robots with 22 variants offer greater choice for customers in automotive, EV and a wide range of sectors
Enhanced range delivers superior performance and up to 20% energy savings
Class-leading repeatability with a minimum of 0.03mm deviation to improve production quality
ABB Robotics is expanding its large robot range with four new models and 22 variants offering more choice increased coverage and greater performance. The next generation models include the IRB 6710, IRB 6720, IRB 6730 and IRB 6740, suitable for payloads ranging from 150kg to 310kg, with a reach from 2.5m to 3.2m, offering customers greater choice and significant performance and energy efficiency improvements.
"Sustainable production is a major priority of automotive manufacturers, with 78 percent of companies identifying it as important to their business and a further 77 percent identifying it as a priority for their customers1" said Marc Segura, President of ABB's Robotics Division. "ABB's four new robots offer 22 variants and energy savings of up to 20 percent, responding to our customer's needs; offering more choice and greater flexibility for more sustainable production. These new robots will help our customers build resilience across a range of industries including automotive, general manufacturing, foundry, food and beverage and logistics."

Marc Segura, President of ABB's Robotics Division
The improved energy efficiency is driven by ABB's OmniCoreTM controller, and lighter robot design leading to energy savings of up to 20 percent. OmniCore also offers high motion control accuracy. Featuring ABB's TrueMove and QuickMove motion control technology, the large robots can achieve class-leading repeatability with a minimum of 0.03mm deviation. These capabilities make the new series of large robots ideal for complex tasks such as spot welding, laser welding, screwdriving and riveting, allowing automotive manufacturers to achieve high quality assembly.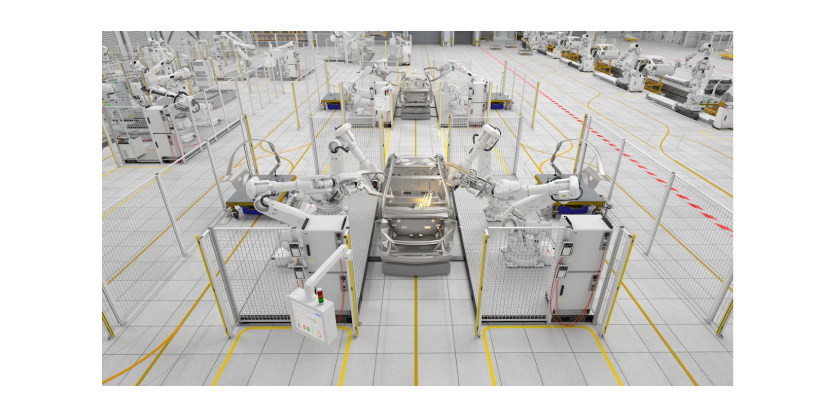 "Our new robot range meets the needs of the rapidly growing electric vehicle (EV) industry. As manufacturers ramp up production of EVs and batteries, they can choose from a wide range of ABB robots to ensure they have the right variant to handle batteries of varying sizes, from individual cells and modules to complete packages. They can also perform tasks such as high-precision car body assembly and spot welding and enter restricted areas within a vehicle to install seats or dashboards." said Joerg Reger, Managing Director of ABB Robotics Automotive Business Line.
ABB's new large robots made their debut at ABB's stand at Automatica 2023 (Hall B5, booth 319, June 27th-30th). They were working in a fully functional battery production cell on ABB's stand, performing spot welding tasks, loading and unloading EV-battery tray parts, which are provided by one of ABB's fully autonomous mobile robots.
Watch the digital launch on LinkedIn presented Jun 29th 2023, 4:00pm CEST.
More Information
Related Story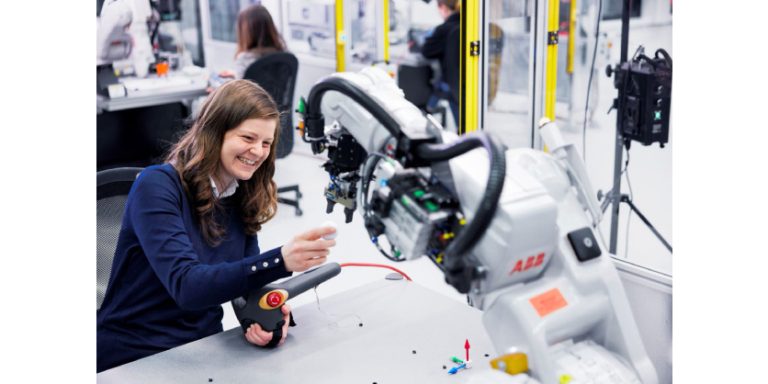 With the sale of robots hitting record levels, Marc Segura, ABB Robotics President is making several predictions on key trends in robotics automation for 2023.
"The impact of global labor shortages is increasingly being felt by many businesses while they try to keep pace with customer demands," said Marc Segura, ABB Robotics President. "This, coupled with global uncertainty, disrupted supply chains and rising energy costs as a result of world events in 2022, means more companies are looking to robotic automation as a way of increasing flexibility, building resilience and making their operations more sustainable."

Marc Segura, ABB Robotics President