LAPP Launches SKINTOP MINI Small-Diameter Cable Glands at ATX West 2023
February 2, 2023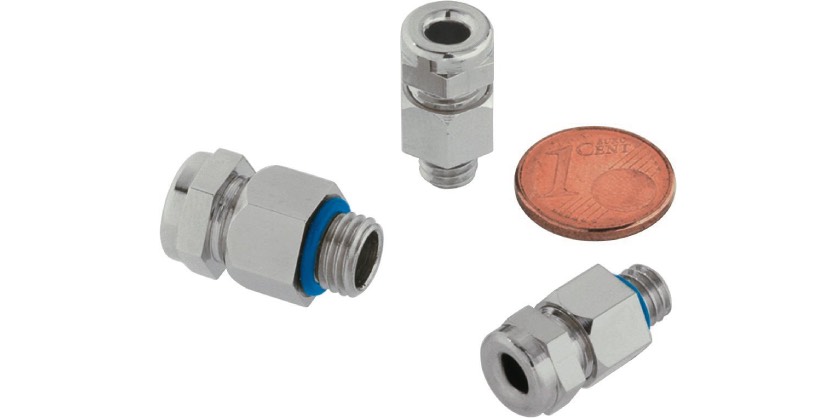 The extended SKINTOP MINI range includes two- to seven-millimeter diameter glands, allowing system designers to obtain protective, secure seals for their small-diameter cables while reducing cable density in their networked devices. 
Features and benefits include:
Low height for high-density packing.
Robust, nickel-plated brass construction.
Wide temperature range of -60 to +200°C.
IP68 protection for harsh environmental conditions
LAPP's SKINTOP MINI cable glands are ideal for the medical device, pharmaceutical and automotive manufacturing industries.
In addition, ATX visitors can also see many other products from LAPP's lineup including rugged, high-performance cables, connectors, cordsets and accessories for automation.
More Information
Related Product
Related Story
LAPP's test facility for cables is CSA certified under the CSA Supervised Manufacturer's Testing for Certification (SMTC) Program. Although UL has a Canadian equivalent, cUL, the CSA mark is more broadly accepted by designers, contractors and machine builders in Canada and other international regions.
CSA certification verifies the cable manufacturer's test equipment and test methods meet the same requirements as those at CSA facilities, demonstrating the company's commitment to quality for the global market.
LAPP USA Engineering performs many of the same tests that CSA conducts in its lab. The company also has to meet the latest ISO 17025 standards, which relate to a company's quality management systems, equipment calibration, staff competency, and documentation.  By harmonizing its testing with the CSA, LAPP is able to validate its products prior to CSA testing.  That's assurance that most cable manufacturers cannot offer.