EC Fans Offer Spark Proof IP68-ATEX Protection for Harsh AC Applications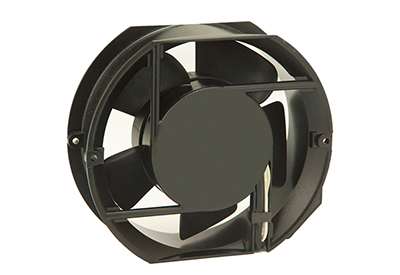 February 19, 2019
Orion Fans has expanded its family of Electronically Commutated (EC) fans to include spark proof IP68-ATEX rated versions for applications involving explosive atmospheres or flammable gases. Developed for Zone 2 equipment, the implementation of IP68-ATEX fans into a design eliminates the possibility of an explosion or fire.
Available in a range of sizes including 60mm, 120mm, 172mm, the EC IP68-ATEX fans are ideal for a broad range of applications including appliances, commercial and process control, refrigeration, HVAC, electronic enclosures and cabinets. Most models are available with a universal voltage range. By maintaining the same interface between the fan and equipment, EC fans can be used as drop-in replacements for equivalent-sized AC fans.
The AC input fans utilize a brushless DC motor and incorporate voltage transformation within the motor for significantly lower power consumption. This equates to power savings of up to 50%, enabling customers to meet energy-consumption requirements from agencies like ENERGY STAR.
"The IP68-ATEX rated EC Series combines energy conservation with maximum protection. These EC fans are ideal for power-hungry applications that require a spark proof fan design to thwart potentially dangerous and harmful situations," said David Luna, VP of Marketing for Orion Fans.
The IP68-ATEX rated EC Fans start at $31.00 in small quantities.
For more information on Orion's EC Series fans, go to https://orionfans.com/group.php?name=EC%20Fans&k=3; contact an authorized Orion distributor; or contact Orion Fans at 10557 Metric Dr., Dallas, TX, 75243; call 800-323-2439, e-mail at dluna@orionfans.com.