E-T-A REX Modular Circuit Protectors from AutomationDirect
August 11, 2023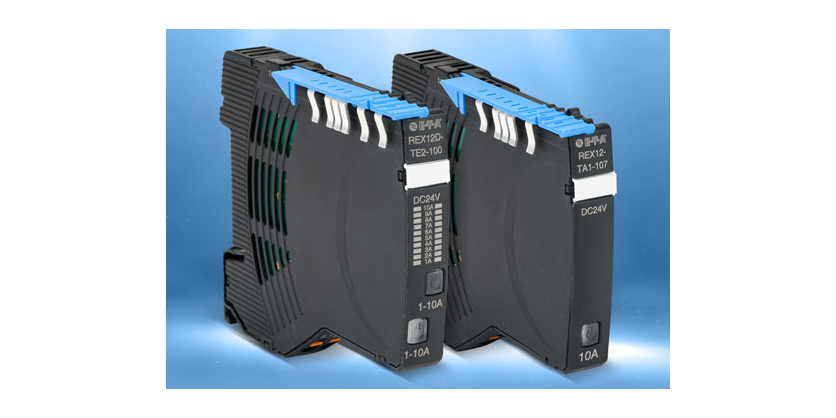 E-T-A REX Modular Circuit Protectors from AutomationDirect
AutomationDirect has added E-T-A REX modular electronic circuit protectors to their selection of circuit protection devices. These protectors safeguard electrical circuits from overcurrent, short circuits, and other faults. Featuring a modular design, individual protection modules can be combined to meet specific circuit protection requirements, allowing for flexible configurations and easy installation.
A single system consists of a supply module, which connects to the 24VDC power supply, and
up to 16 circuit protection modules (40A max) that are electrically connected by the backplane (no additional accessories required). Optional load and ground distribution modules can simplify wiring to multiple loads.
The new E-T-A REX modular circuit protectors are UL recognized, CE marked, and RoHS compliant. They offer a 1-year warranty and components start at $11.00.
More Information
Electronic Circuit Protection Devices
Related Story
Every year, our local newspaper, Forsyth County News, conducts their Readers' Choice "Best of Forsyth" contest to decide the favorite businesses, groups and professionals in Forsyth County amongst the community. The 2023 contest included 310 categories celebrated with 2,000 business nominations, 14,500 nominations and 336,000 votes from the community to select the winners.