DC Power Electronics for Fast Charging Stations from Phoenix Contact
April 18, 2023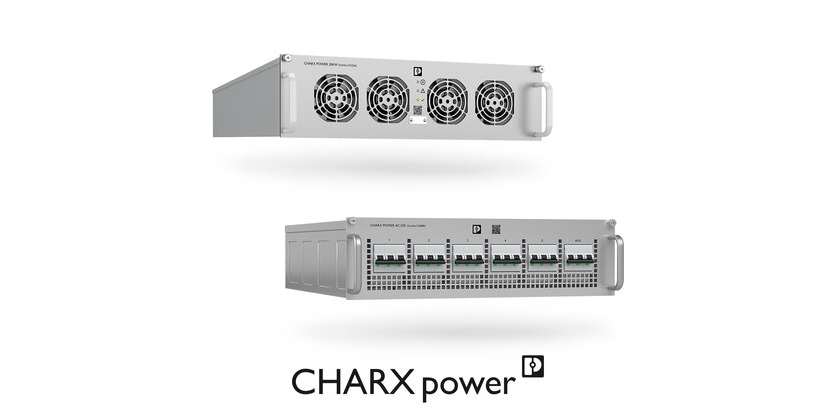 Phoenix Contact's highly efficient CHARX power power electronics and the convenient CHARX power distribute distribution module facilitate the cost-effective operation of your DC charging infrastructure for the fast charging of electric vehicles. Their modular and scalable solution supports DC charging with high voltages and currents all the way to High Power Charging (HPC). The distribution module supplies up to 5 fast charging modules with mains voltage.
Your advantages
Fast installation and servicing with simple connection technology and hot-plug capability
Efficient, space-saving operation with a high level of efficiency, high power density, and innovative design
Scalable charging power through the flexible connection of modules and assembly of the system cabinets
Compliant with European safety and EMC standards
Flexible charging system setup with galvanic isolation
Be there liveHannover Messe 2023 from April 17 – 21, 2023
Phoenix Contact would like you to join them in celebrating technological and interpersonal connections from 100 years of company history at this year's Hannover Messe. Visit them in Hall 9, Booth F40 and share your ideas on the future vision of the All Electric Society. Exciting highlights, technologies, and innovations from the fields of electrification, networking, and automation await you.
More Information
DC power electronics for fast charging stations
Related Story
For 100 years, Phoenix Contact has been working with customers and partners to develop innovative products and solutions that get things connected. In doing this, they are opening up value-adding processes all over the world and empowering a future worth living for everyone.