Rittal: Maximum Protection and Efficient Workflows for the Process and Oil and Gas Industry
November 14, 2023
Maximum system availability is imperative! In the process industry, failure of a single component often brings the whole process to a standstill. Plant and equipment must thus be afforded maximum protection. As operational readiness is a matter of system-relevant importance, Rittal places a particular focus on the high durability of all components and Service. Selection of the most suitable material, top quality and flawless manufacturing ensure that your equipment is protected reliably and permanently against all external influences.
Rittal solutions – all bases covered
Is the equipment tough enough for a future-proof oil platform? When it is so costly and time-consuming to fly in equipment or experts for maintenance or repair, the equipment must be extremely robust and well maintained. Will repairs, maintenance, parts and service be available worldwide at the closest location no matter where your operation is? If you are planning on expanding your site in the future, is the equipment modular and easily expandable allowing for additional equipment to be added in tight spaces? How will data change the work on an oil rig?
Collecting and processing data on site allows predictive maintenance and a quantum leap in efficiency optimization. At the same time, it decreases the communication bandwidth with onshore offices. But how do you keep IT equipment running in such a harsh and remote environment? Is there room for sustainability on an offshore platform? How can electrification and digitalization make oil and gas extraction as efficient as possible – not only to reduce climate damaging CO2 emissions, but also to reduce the risk of environmentally harmful accidents?
The answer: Rittal solves your challenges with tough, modular and space-saving products. All parts and services are available worldwide, and with cutting-edge solutions we also support you on your path to digital transformation.
How can the booming demand for LNG be met with higher efficiency? Global demand for liquefied natural gas (LNG) is expected to reach 700 million metric tons/ year (mmty) by 2040, a 90% increase from 2021 consumption. Using natural gas instead of coal cuts greenhouse gas emissions by 50%. This creates the challenge of how to build safe and reliable LNG liquefication, transport and regasification facilities as quickly and efficiently as possible while helping to ensure safe and reliable operations through precise control and monitoring at every stage of the LNG value chain and in the toughest environments.
How to keep Distributed Control Systems (DCS) failsafe under any circumstances? Individual distributed I/O systems monitor and control every aspect of instrumentation in process, transportation, and storage vessels 24/7. As the DCS systems of the future become even more open and flexible, one of the biggest challenges is to keep these sensitive DCS architectures fail-safe and protect them from impacts such as vibration, heat, humidity, and corrosion. The answer: Your power and control equipment in LNG facilities is safely protected in extremely challenging environments. Rittal enclosures and cooling solutions help ensure operation at optimum conditions. Rittal solutions for this industry provide the ideal basis for this.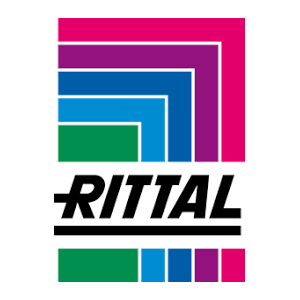 More Information
Process Industry – Cutting-edge, efficient workflows in the process industry
Related Video
The intelligent modular system comprising enclosure and climate control components offers you a multitude of choices for configuration of an individual outdoor solution. Benefit from the uniform design with built-in compatibility, look forward to delivery within 24/48 h and enjoy the convenience of a single supplier for all your product needs – for every field of application and for every climate zone.