B&R Automation: Safety for mobile equipment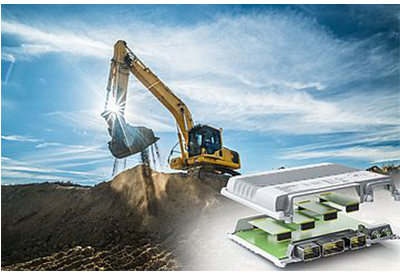 March 11, 2019
B&R presents X90 controller with integrated safety at bauma 2019
B&R has added an easy-to-implement safety solution to its portfolio for mobile equipment. At bauma 2019, the company will present the first X90 controller with integrated safety technology. Other highlights on display at the B&R booth (Hall A2 / Booth 127) will include an integrated vibration-based condition monitoring system and option boards with additional interfaces.
A new option board can expand any X90 controller to include a full fledged safety controller. To create the corresponding safety application, the user simply connects ready-made software components using ladder diagram. This brings all the advantages of networked safety technology without any traditional programming and makes it substantially easier to achieve compliance with the European Machinery Directive.
Condition monitoring
B&R will also be showcasing a new option board that evaluates vibration data to provide early detection of mechanical damage. This advanced condition system simplifies maintenance and helps minimize unscheduled downtime.
For more information, visit https://www.br-automation.com/en-ca/about-us/press-room/safety-for-mobile-equipment-07-03-2019/.