Automated Precision, Inc. (API) Introduces New OT2 Core Wireless Laser Tracker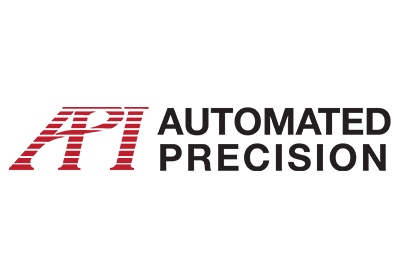 November 1, 2018
Automated Precision, Inc. has introduced the new OT2 Core wireless laser tracker that utilizes wireless and controller-free laser tracker technology.
"The OT2 Core is API's response to the voice of our customers who want to have the high-performance of an OT2 laser tracker in a more affordable package without compromising core capabilities, says Song Chung, Senior Vice President of Global Sales and Marketing."
The OTC Core is a high-performance laser tracker that delivers essential laser tracking measurement capability at an affordable price. Its compact size and wireless operation offers high accuracy measurement with the convenience of portability and ease-of-use. Based on API's Omnitrac 2 laser tracker unit, the OT2 Core offers many of the same features including an Autolock sensor that can recapture a lost beam. OT2 Core operates using the same high-precision ADM (Absolute Distance Measurement) technology as the Omnitrac 2.
OT2 Core features no external controller so no cable is needed to connect the tracker to its operation system. The entire system is integrated. All the data is capable of being transferred via Wi-Fi. The controller can operate up to six hours on a rechargeable battery with an optional AC/DC direct power adapter. This allow the OT2 Core to take measurements outdoors and in remote areas where there is no easy-access to a power supply.
NEW PRODUCT RELEASE ON NEW API OT2 CORE LASER TRACKER…/2
Even with an integrated controller, the OT2 Core is lighter than most competing trackers. The total system weight, including controllers, is just 10.9 kg. This portability makes it the ideal measurement tool for many applications in a range of industries with its 50-meter operating range. It can be taken into tight spaces where other systems cannot measure due to their size. Its rugged design and stable construction fits perfectly to rough environments at industry plants. In addition, the OT2 Core can operate in versatile mounting positions: sideways, upside down, underneath or directly on a part. As a smaller, more portable system, the OT2 Core promises to bring the accuracy and reliability of laser metrology to shipyards, construction sites and other new sectors. The OT2 Core sells at a very competitive price, allowing smaller manufacturers and operators to take advantage of its benefits.