ABB Authorizes Proax as New Value Provider in Safety Expertise
August 14, 2023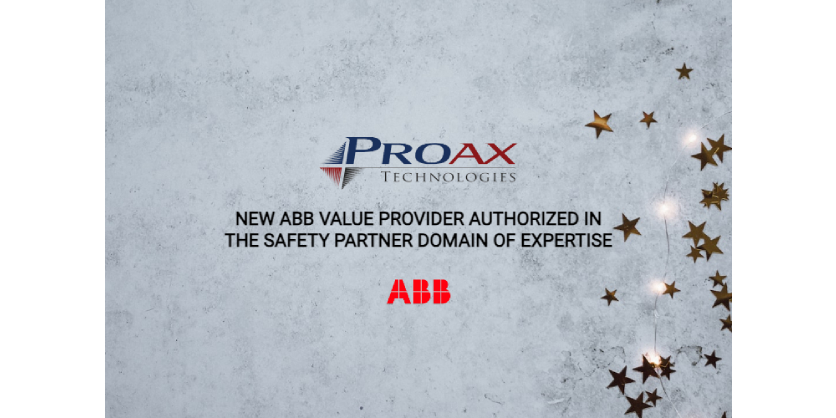 ABB is delighted to announce that Proax Technologies has earned the 'ABB Value Provider title in Canada. This esteemed recognition is awarded in Safety Partner expertise, encompassing an array of machine safety products that seamlessly integrate to form a complete safety solution, ensuring optimal safety standards.
Stephen Daub, President at Proax Technologies, commented: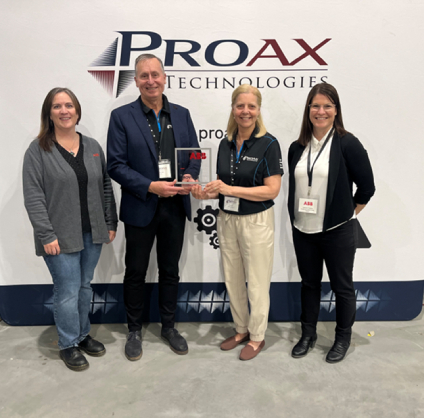 "Proax Technologies is excited to be recognized as an authorized Value Provider by ABB. This recognition signifies our commitment to deliver exceptional value and unparalleled customer experiences alongside ABB. Together with ABB, we will continue to help provide customers with innovative solutions that drive workplace safety, operational efficiency, sustainability, and business growth. Thank you, ABB, for this recognition and for your continued trust in Proax Technologies Ltd".

Stephen Daub, President at Proax Technologies
About the ABB Value Provider Program:
The ABB Value Provider Program is an international program dedicated to channel partners such as distributors, service providers, panel builders, system integrators, and original equipment manufacturers.
Attaining the prestigious status, the process for achieving the 'ABB Value Provider' title is rigorous, expecting channel partners to actively exhibit a profound understanding of their markets and an in-depth knowledge of the relevant ABB products and processes.
Working with our extensive network of 'ABB Value Providers assures our customers that they engage with top-tier providers distinguished by ABB for their exceptional value delivery in their respective fields. We extend our hearty congratulations to Proax Technologies for securing our top-tier certification. We wish them ongoing success in their mission to deliver unmatched value to customers.
More Information
Related Story
Proax Technologies is excited to announce that their Laval branch has upgraded to a larger and more modern 37,000 ft2 building on John-Molson Street to better serve you. On May 4th, 2023, they held their Open House event, where customers met the Proax team and explored their impressive new office space.