Many Functions, Flexible to Use – The Future-Proof Solution
July 27, 2020
Use the configurable control systems PNOZmulti 2 to implement multiple safety functions on your plant or machinery. The base units are only 45 mm wide and are expandable. As a result, the system can grow according to the requirements and size of your machine!
You create the safety architecture just once, independently of the higher level plant control. You can do this with the help of the intuitive software module PNOZmulti Configurator. In addition, PNOZmulti offers you various diagnostic possibilities. The diagnostic solution PVIS is easy to install and is selected in the PNOZmulti Configurator with just one click. Complete solutions with sensor technology, control devices and operator terminals round off the safe solution. That's how to standardise your safety!
verything you need to know about the configurable, multi-talented small controllers PNOZmulti 2 – at a glance!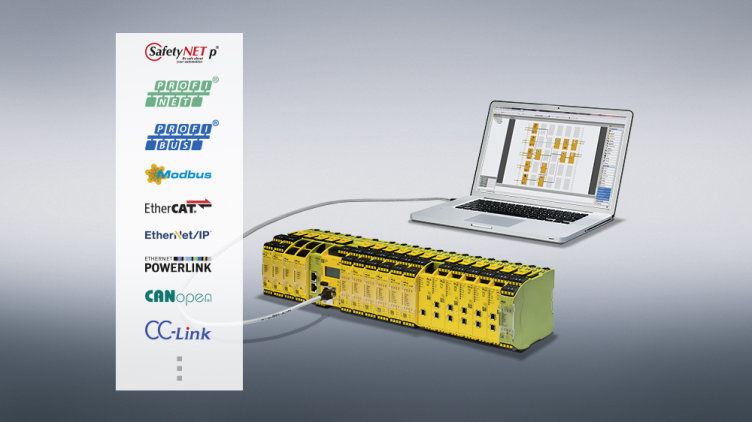 Need a simple solution for safe monitoring of your plant and machinery? The small controllers PNOZmulti 2 offer a compact, modular solution. Two base units and a large number of expansion modules to choose from, based on the requirements of your application. In conjunction with sensor and actuator technology, you have a safe, complete solution for your automation.
Your application benefits
Max. safety – up to PL e EN ISO 13849-1 / SIL CL 3 IEC 62061, depending on the application
Just one software tool, from design to maintenance
User program is created flexibly via certified blocks
Learn more information here.