The World's First UL-Certified Type 3 Safety Light Curtain PSENopt II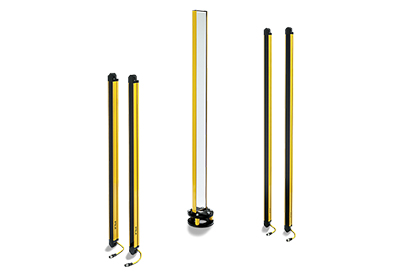 September 13, 2021
The Type 3 safety light curtains in accordance with EN/IEC 61496-1/-2 are specially designed for applications up to PL d. And have gained the UL certificate as the world's first Type 3 safety light curtains. So you can be sure that by using PSENopt II you are making the right decision to protect your staff and your machinery – worldwide. Pilz has been highly successful in working with UL International Germany.
Why UL-certified?
With globalisation, the safe, seamless introduction of new products on to the world market is becoming ever more important. Product liability laws in the USA are a great deal stricter than they are in Europe or Asia for example. UL-certified devices meet the national safety standards of the USA and Canada. The certification procedure in accordance with North American standards for electrical goods simplifies market access considerably. Nothing else stands in the way of use in the USA and Canada. It speeds up commissioning on-site. Machine builders who export into these markets benefit from this in particular.
Complete one-stop solution
In conjunction with safe control technology from Pilz, PSENopt II units offer a safe, economical and complete solution for your plant. Flexible to use, rapid installation, absence of dead zones and shock resistance of 50g mean that PSENopt II units are predestined for use in an everyday industrial environment. With their 5-pin connector, they can be connected directly to the decentralised modules PDP67. High-quality accessories such as post protectors, mirror columns, PSENopt II lockout guarantee carefree application.
The worlds' first UL certificate was awarded in July for Pilz in Ostfildern, Germany – PSENopt II safety light curtains take care of safety.
Your application advantages
– Certified safety: Type 3 safety light curtains for applications up to PL d of EN / IEC 61496 with UL and TÜV certificate
– For finger, hand and body protection, both Type 3 and Type 4 safety light curtains are available
– User-friendly diagnostics via LEDs to reduce downtimes