Pilz Digital Annual Press Conference 2023 – Safety, Security and Automation
June 14, 2023
By Krystie Johnston
2022: A difficult and positive year
Pilz recently presented their annual press conference where the Board of Directors outlined the past 2022 business year and provided an outlook on further economic and technological development within the Pilz Group. 2022 was a disruptive year for many companies, and Pilz was not immune to the effects of world events such as the war in Ukraine, the COVID pandemic, natural disasters, and supply chain disruptions. Yet, despite all these external factors, Pilz managed to make the most of these adverse and imponderable economic conditions.
At the event, Managing Partners, Susanne Kunschert and Thomas Pilz, the third generation to lead the company, discussed the 2022 business year. Despite supply chain and component problems, Pilz manufactured and delivered more devices than ever before in the company's history. 2022 was a successful financial year for the company – they achieved a record turnover of 403 million Euros (approx. $600M). Sales growth is just one area where Pilz achieved success in 2022. Their share of exports also increased by 1.1%, and their number of employees also rose, seeing an increase of 2.7 percent.
More details about the review of the 2022 business year can be found in the company press release, Successful 2022 financial year for Pilz: turnover above 400 million Euro for the first time – "A year that was both difficult and positive".
Pilz says "Yes!" to 2023
2023 will be another atypical year for the company, but one that Pilz is braced to welcome with a cautious, yet optimistic "Yes!". Pilz is a supplier of safe automation solutions, and the company is expanding its offer in the field of Industrial Security. They will keep on providing support in the form of services and training. Since the company's foundation in 1948, Pilz has continuously transformed itself, guided by their corporate values and the joy of innovation. This year, Pilz will celebrate their 75th anniversary, a milestone they embarked on with steady footing, despite facing a slew of challenges in the previous last few years.
When asked what Pilz has learned over the last 75 years that will guide them towards future success, Susanne Kunschert says,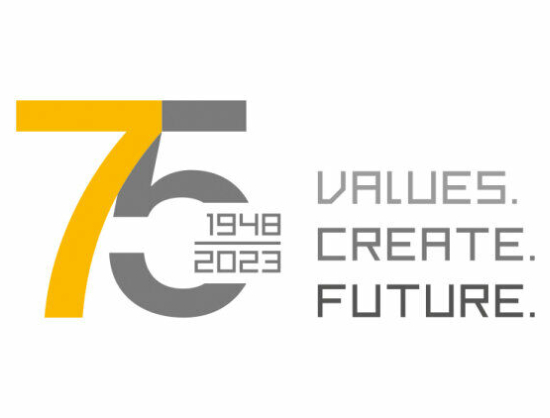 "What we have learned is that we always have to move on. We must be innovative; we never stand still, and this is only possible with our values. Our values are our roots that really stabilize us and allow us to reinvent ourselves and bring out new innovations, and we love to do this, we have a great team."

Susanne Kunschert, Managing Partner of PILZ GmbH & Co. KG
A great team that includes approximately 2,400 employees worldwide in 42 countries, their suppliers, and of course, their customers.
More details about the outlook for 2023 from the Managing Partners can be found in the company press release, Susanne Kunschert and Thomas Pilz: Financial year 2022 and forecast for 2023.
The future of safe automation
A key component of the conference revolved around the outlook for 2023. Going forward, safety, security and digital automation will be critical elements for safe automation in all industries. The introduction of new and upcoming legal requirements for security will impact businesses not only in Europe, but on a global scale. These include the EU Directive NIS-2, the new Machinery Regulation, and the Cyber Resilience Act. Thomas Pilz discusses how far-reaching the effects will be for industry.
Soon, EU member states will need to prove that they have taken technical, operational, and organizational measures to protect against security incidents. It will no longer be at the company's discretion whether, and to what extent, it wishes to grapple with security. It will be a legal requirement. The world's strictest requirements will apply in Europe, but such laws will be introduced in other counties as well, thus global harmonization of industrial security is to be expected.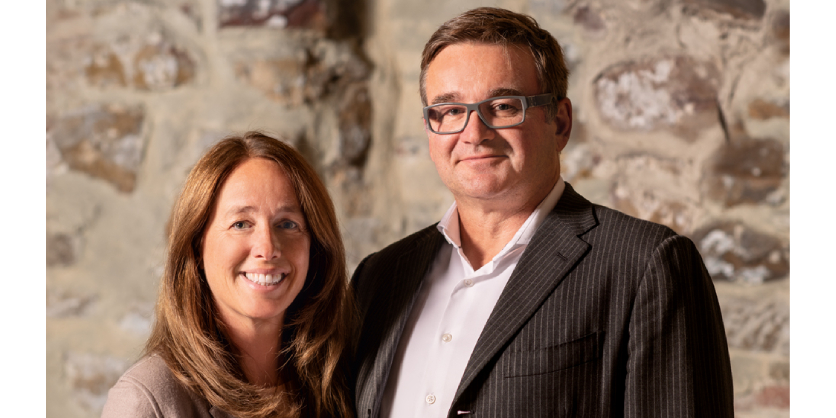 When asked what measures Pilz is taking to ensure cyber security for them and their customers, Thomas Pilz answers:
"Cyber security for Pilz is using all the technology that is on the market from the IT side and adopting it for the industrial side. It is to change our own development process to really see the tasks cyber security puts in front of you.
Look at the use of open source: we have learned that we need to screen any open source for bugs, this is a huge effort and doesn't make open source so inexpensive anymore, because you don't have any guarantee that open source is free of malware. Therefore, we have implemented a process to ensure that the open source that we use is free of bugs. That is just one example. And we know that it is a continuous challenge, we know that the attacker has an advantage because they strike first, and we do know that we must work hard to stay up to date with the latest technology."

Thomas Pilz (right), Managing Partners of PILZ GmbH & Co. KG
For 75 years Pilz has supplied their customers with safe automation solutions. Their products are state-of-the-art and easy to use. Additionally, they can be added to any automation architecture. The days of proprietary business solutions are a thing of the past. Today, Pilz is committed to an historic mission of creating industry standards. Pilz gives the example of open-source communication above. As a member of the OPC Foundation, Pilz employees are active both in the steering committee and the technical working groups of the Field Level Communication group and are thus immersed in the working group that deals with safety.
When asked what standard initiatives PILZ is involved with worldwide, Thomas Pilz answers,
"We are involved in IEC and ISO standards. To name a few, it is the IEC 6204-1 which is the equivalent to the NFPA 79 or the IEC 61508. We do involve ourselves in the standards that concern our own products as well as the products of our core customers. An industrial standard is a consensus building, and you build a consensus on a minimum that is acceptable. If you have a minimum safety in the world, it is a good thing – you can always go beyond and that is an individual decision – but at least we have a very good impact on the minimum level of safety."

Thomas Pilz, Managing Partner of PILZ GmbH & Co. KG
More details about how Pilz is involved in shaping the future of safe automation can be found in the company press release, Thomas Pilz: The future of safe automation.
Safe automation for every industry
Questions are emerging around the topic of industrial security. If these knowledge gaps are not closed, questions on security will not be fully answered. It is clear that there is a great need for information and further training to prepare companies and their specialist employees for the challenges of security.
The good news is that Pilz is an industrial machinery security expert! Pilz will share what they know about industrial security in their new CESA (Certified Expert for Security in Automation) training course. There, their trainers provide appropriate security knowledge, up-to-date with current standards, and prepare them for upcoming challenges. Afterall, Pilz knows how to adapt to change and innovate to overcome challenges!
When asked if machine builders can turn to Pilz to help them perform risk assessments and address their cyber security risk– on a global scale, the resounding answer was "Yes." Kunschert elaborates,
"Yes, we can. We can consult our customers world-wide, on a global scale, and we are really good at it. We have many global customers who really appreciate that our work for them is the same in every country and in every plant. We have a great team to support and coordinate everything. We are very professional in that, and we can help in any aspect, including for security topics."

Susanne Kunschert, Managing Partner of PILZ GmbH & Co. KG
More details examples about how Pilz can help ensure safe automation for every industry can be found in the company press release, Susanne Kunschert: Safe automation for every industry.
Conclusion. Yesterday, today, tomorrow
Pilz can look back on many innovative product developments and can look forward to shaping the automation market with its inventive spirt and openness to change. The company has set standards in the history of automation for the safe cooperation between humans and machines. Despite changes in the world, Pilz remains tied to their values and principles that have guided the company for 75 years and will continue to into the future.
More Information
Related Story
Punctual trains, energy-efficient technology, international solutions, and an infrastructure that enables greater capacity – these are the basic requirements for mobility transition. Pilz will be helping to shape these even more intensely from now on. By establishing the new Business Unit Rail, they are expanding our railway technology offer and bundling their global railway activities.