Why Should you Implement IIoT Sensors in your Facility? Discussing Condition Monitoring with ABB's Artur Rdzanek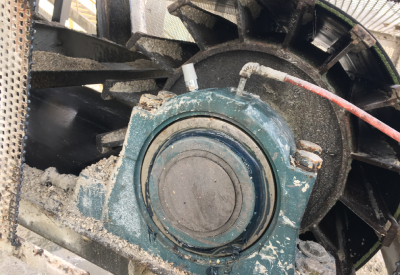 Sept 1, 2020
By Blake Marchand
Artur Rdzanek, ABB's Mechanical Power Transmission Global Product Manager for Sensored Products, notes there are three core tenants to ABB AbilityTM sensors and remote monitoring systems: safety, extending system life, and significantly, or even completely, eliminating downtime.
From a safety perspective, the advantage is being able to gauge component health without having to be continuously around rotating equipment. The ability to monitor equipment remotely is particularly important when it comes to equipment that is difficult or dangerous to access. Usability is at the core of sensors. In discussing remote monitoring with customers, Rdzanek said safety and simplicity are always at the forefront.
By looking at long and short-term trends of vibration and temperature you can establish optimal operating levels, set operational 'traffic-light' thresholds for temperature or vibration, and receive alerts when those thresholds are met. This allows the operator to pinpoint when and where maintenance is required.
Enhanced Safety
Operating in and around rotating equipment poses a risk, even for routine maintenance. As a former plant manager, Rdzanek said he understands the need to protect revenue streams for your facility, which means avoiding downtime on critical equipment. Maintenance workers obviously want to avoid taking equipment offline when possible as this dynamic increases the potential of safety risks. In many cases, maintenance technicians will remove safety guards to access equipment for even basic maintenance. By using IIoT condition monitoring technologies, these types of risks can be avoided because you have routine maintenance information without having to physically examine a machine.
There are two options for collecting data – through the gateway or a mobile device. Operators choose how often data is being collected, and the standard is once per hour, 24 times per day. Both the gateway and mobile device connect to the sensors wirelessly, meaning you can stand in front of a given machine with a smart phone and check the temperature, vibration trends, and other parameters. This functionality also allows the user to monitor their facility from an office, or even from home.
Optimizing Maintenance Procedures
When it comes to issues with equipment, "We can do a sniper shot approach for maintenance. Because you are monitoring your own equipment, you know exactly where to send the maintenance team, exactly what to fix." [who is this quote attributed to?]
Monitoring sensor data will also allow you to know for sure if an issue was resolved or further maintenance is needed, creating efficiencies in a facility's maintenance strategy while also impacting time and labour. Further, rather than spending time walking around the plant to inspect every machine, maintenance workers can get a complete snapshot of all of the equipment and identify and prioritize where attention is required.
A major focus for ABB in their sensing technology is simplicity. Often times, to really understand what is going on with equipment, "we have to be vibration experts, machine experts," Rdzanek explained, although not all customers will have that expertise. "We are giving them the tools to look for the temperature, to look for the vibration over time. That gives them the opportunity to avoid a breakdown. Customers that are using our sensors today don't need to go into very complicated vibration analytics, nor do they want to."
Rdzanek elaborates on that point, "If you compare the data from last week with the long-term trends (6 months, 1 year, or 2 years), those customers can see, for example, there is almost a 70% increase in vibration. That kind of change in trends indicates this is a good time for preventive maintenance. You can save thousands of dollars by replacing the bearings and avoiding critical damage."
Software Updates & Data Backup
Vibration and temperature are the two primary metrics facility managers focus on, although ABB's sensors are continuously being updated to add new features. Like a mobile phone, the sensing technology automatically updates firmware and software as it becomes available, so when you buy a sensor out of the box, it has the most current software and firmware embedded in it.
Rdzanek noted they recently released a new update that included velocity and vibration parameters, so, as he said, "You don't have to change the hardware, you're just going to have to upload the new settings and have completely different parameters."
PB&SI also asked Rdzanek about how ABB's sensors handle power outages. "This is the beauty of our sensors," he said. "It was very important for our customers to have data consistency. This is why our sensors have the capability to restore the data points for 'x' number of days (depending on how often you are collecting data.) Our sensors store the data, so a power outage is not a concern. Once the power is back, the sensors, and all of their data, come back up too."
Cybersecurity
Throughout industry, operators are becoming more comfortable with technology, and they often expect a certain level of connectivity. "We see a trend toward this technology more and more," said Rdzanek. "Even our more conservative customers see the market is changing."
A major concern is always cybersecurity. "Our sensors have a cybersecurity option embedded, and you have the options to set up personal identification number for our sensors, added Rdzanek. "We also have latest Transport Layer Security (TLS) protocols implemented.
Rdzanek said they are always open to questions from their customers on this topic, and they have created a team dedicated cybersecurity to support them.
Extending System Life & Avoiding Critical Failure
In comparison to a reactive maintenance strategy, remote monitoring and predictive maintenance strategies give a more complete picture of how equipment is operating and how long it will last.
"Condition monitoring is giving us completely different opportunities for monitoring equipment from the very first day throughout the entire life cycle of the equipment," Rdzanek said.
Rather than rely on generic product information or judgement calls on equipment life-expectancy, you can track exactly how your equipment is reacting to your specific processes.
With this analytical approach, operators can log exactly how many hours their equipment operators before needing to lubricate the bearings, replace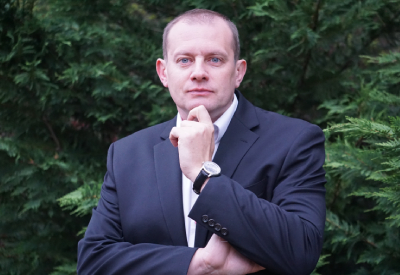 the motor, etc. Ultimately, you can track your assets and schedule when they will require certain maintenance procedures and when they will need to be replaced, providing a clear picture of potential expenditures with evidence to make data-driven decisions.
"For ABB, the next step is moving in the direction of the digital suite: a virtual representation of our equipment to be able to predict the lifetime of our equipment. And our targets remain very clear – increase safety, extend system life, and avoid critical failures."
Artur Rdzanek is a Global Product Manager for ABB, focused on sensor products for Dodge® mechanical power transmission products. He has nearly 20 years of product management and manufacturing experience. Artur holds a B.S. and M.S in Automatics and Robotic Engineering from Lodz University, and an Executive MBA from Warsaw-Illinois University.