Conserving Power and CO2 Emissions with Premium Efficiency Motors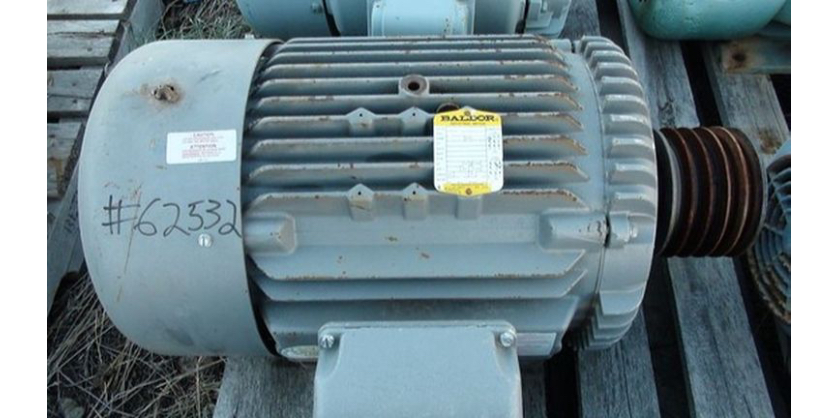 Saving the environment and thousands of dollars a year
January 17, 2023
New motor efficiency vs your installed motors
Premium efficiency motors. How much power consumption aka money are you spending that you do not have to? Take a minute while having your coffee to see if you can save money.
The process of converting electrical energy to mechanical energy is never perfect. As much as we would like to have a 100% efficient motor, it is impossible to build a machine that will take 746 watts of electricity (the equivalent of 1 Hp) and convert it to 1 Hp of mechanical output. It always takes somewhat more than 746 watts to yield 1 Hp's worth of output.
Motors are continuously being pushed to be more efficient and reduce these losses. Over the years the guiding regulations of motor manufacturing have pushed us to improve efficiencies to new levels to reduce the considerable global power consumption of motors, as they are everywhere. From our factories, utilities and homes and most anywhere you can think of.
This is where the losses are. For example:
That 100Hp motor from the 90's that is still running in your process, would have an efficiency in the 92% range. Compare that to a new IE4 motor and you can see efficiencies in the 96% range. If we take a high-level look at the difference between the two in terms of power consumption in a 24/7 365 application.
KW Hours = Hp x .746 x 8760 / Motor Efficiency
IE1 motor at 92% Eff = 710MWh Compare this to a IE4 motor with 96% efficiency = 680MWh
Providing a difference of 30KWh. At a power rate of 10c/kwh = $3000+/- a year savings in power consumption.
Offering you an approx. 3 year payback on a new, premium efficiency motor. After those three years it is making you money.
Credit: Information from the Cowern Papers
Motor Efficiency – Worth the investment?
Motors, there are so many options… What are your selection criteria? From different enclosure ratings, frame materials, service factors, etc. and one key differentiator we are looking at here, efficiency. When you need to purchase a motor, what do you take into consideration? Or do you send out the generic specification HP, voltage, RPM or an image of the existing motor nameplate to your vendors and let them quote you based on this. What if it is a new application do you explore options or simply go with what you have typically used? Or do you ask your vendors or us at the manufacturer what the optimal motor for the application would be. Have you considered a premium efficiency motor?
According to the International Energy Agency report study published June 2022, electric motors and the systems they drive are the largest single-energy end use and account for more than 40 percent of global electricity consumption. And other sources quote as high as 46% and this figure is expected to continually increase. This begs the question, with motors consuming nearly half the energy in your plant, mine site, building etc. are you looking for the motor that is the most energy efficient?
When this question is asked, there is a typical response question "What is the price difference "? This is an interesting question, price vs cost. While there may be a marginal price increase for a premium efficiency motor over a lower efficiency motor, we need to look at the total cost of ownership where the premium efficiency motor will more than pay back the price differential over the motor's life.
To summarize, you can always replace your motor like for like, or what you have been offered by your suppliers of choice that will do the job at the most attractive purchase price. But please take the time to ask the question, is there a motor that, while it may not have the lowest purchase price, will have the lowest overall cost. Saving you over its life much more than the purchase price differential.
More Information
ABB's Baldor-Reliance® EC Titanium™ motors are highly efficient integrated motor/drive systems that combine synchronous reluctance and permanent magnet technologies for a sustainable, wirelessly connected solution. EC Titanium motors are available as stand-alone motor unit, designed to be paired with a variable frequency drive, or as an integrated motor/drive system.
EC Titanium is optimized for energy management and sustainability and ideal for fans, pumps, blowers, compressors, vacuum pumps, HVAC systems and other variable speed applications.