Rittal introduces 4 Seasons Climate Control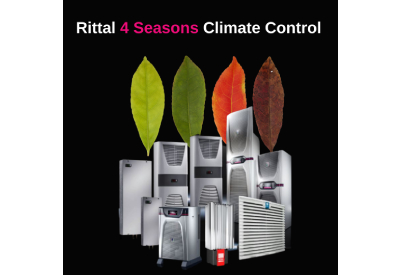 February 9, 2022
The manufacturing world is facing increased challenges like labor shortages, material costs, transportation delays, and low stocks due to the current crisis. Adding to that is the emphasis on raising energy efficiency and lowering the carbon footprint, centering on climate solutions that simplify complex cooling needs through automation and connectivity. Rittal is addressing these challenges head-on by providing year-round complimentary consultations and audits to find optimal enclosure climate control solutions that not only lower energy costs by up to 75% but may also include extended warranties and tailored service packages.
It's a Win-Win: Simply request a complimentary consultation or audit and get rewarded with priority stock of Rittal's market-leading enclosure cooling & monitoring solutions for industry and IT that lower enclosure energy costs and boost energy efficiency and ROI.
Why Consultations and Audits
Why is Rittal offering free consultations and audits of Climate control systems? Because these can be a complex web in industrial manufacturing operations. What's more, it is difficult to fully realize just how much energy is consumed and greenhouse emissions emitted every day for companies operating multiple facilities on a nationwide scale. Rittal experts can evaluate the state of the operating environment, document the status of your climate control devices, and provide suggestions for technologically advanced climate control systems that provide smarter, more precise outputs to direct the right level of cooling for the right enclosures, switchgear, or cabinets, at the right time.
How to receive priority stocks
It is simple! Once you complete the free consultation or audit of your enclosure climate control, and if you like what is being suggested to save energy costs and extend the life of your equipment, simply complete a quick survey with your climate control wish list. This way, you will receive stocks on a priority basis and will not have to wait while your customers get impatient or your equipment breaks down!
Rittal's 4 Season Climate Control focus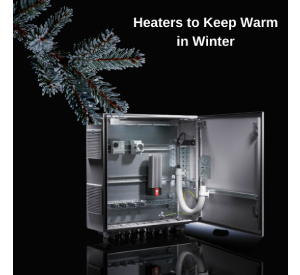 To weather the winter months, targeted enclosure heating with the appropriate thermal output and efficient energy consumption are essential for the longevity of industrial enclosures, especially in harsh, freezing outdoor environments. Rittal's experts will explain the considerations and optimal outputs for installing a heater. Apart from the modular design of Rittal's enclosure heating solutions, they combine innovation and scalability no matter the application, to regulate relative humidity, prevent temperatures from dropping below optimal dewpoints, and help eliminate corrosion and other electrical failures from condensation buildup.
Learn more about how an enclosure heating solution can optimize your climate control system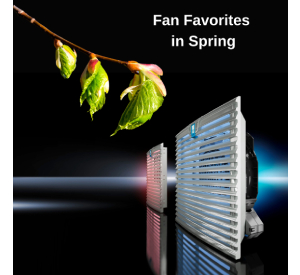 The filter fan has long been the traditional front line defender keeping heat at bay, especially in environments that are relatively cleaner and the temperature is not too low, like in Springtime. Filter fans are popular for their overall design simplicity, ease of use and installation, and cost effectiveness, including initial/acquisition cost and operating costs. Rittal's filter fans are top-notch, roof-mounted fans, that are NEMA 12 out of the box, and NEMA 3R/4/4X with the rain hood. At the end of the day, filter fan cooling provides robust ROI and is an important value proposition for system engineers whose industrial enclosure architecture is a good fit for the kind of cooling filter fans provide.
Learn more about Rittal's filter fan units with our TopTherm Filter Fan brochure!
Summer Air conditioners and Chillers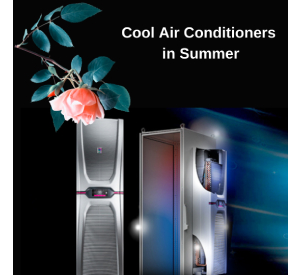 When the summer heat is at its peak, Rittal's Blue e+ line of cooling units offers up to 75% energy savings with innovative cooling technology via a special hybrid cooling process. The stainless-steel variants of the Blue e+ cooling unit series have been specially developed for demanding environmental conditions, where high levels of corrosion protection are needed. Rittal's Blue e, Wall-Mounted, UL Listed, Type 3R/4 air conditioning units are an excellent choice for indoor or outdoor enclosures where water is an issue. Rittal's Blue e+ chillers are flexible and compact for use in applications where space and durability are top considerations. For food and beverage producers, Rittal's hygienic design line of climate control systems are designed to withstand frequent washdowns and powerful cleaning agents and to promote water runoff to prevent pooling and the accumulation of contaminants on surfaces.
Download Rittal's Climate Control Quick Reference Guide to learn more.
The durability and reliability of Rittal's air-to-air and air-to-water heat exchangers allow for deployment in harsh indoor or outdoor environments. Engineered for various mounting options, Rittal's heat exchangers are fully wired with controller and digital temperature control and display for precision in both cooling output and overall performance within a climate system. Air-to-air heat exchangers can get up and running quickly and engineers can easily integrate them into many kinds of applications. On the other hand, air-to-water heat exchangers deliver better efficiency and can suit more energy-demanding applications, but they require plumbing and waterflow integrations, which may not always be available.
Take a look at our Heat Exchangers quick spec sheet
Don't forget that Rittal also has the ideal Cooling and monitoring technology for Data Centres that offer maximum efficiency in minimal space. Rittal's Monitoring Devices such as the IoT Interface is a central component for the intelligent networking of Rittal cooling solutions or sensors. This makes it easy to integrate all Blue e+ and Blue e+ chillers cooling units in an Industry 4.0 (IoT) environment.
Engineered to overcome specific industry hurdles, prolong the lifespan of enclosures and electronics alike, and provide targeted and precise cooling outputs, Rittal's energy-efficient climate control systems help companies reduce their carbon footprint and operate more effectively and efficiently, thereby contributing to their business goals and the preservation of the world.
Take the first step by contacting Rittal's climate experts for a free consultation or audit of your existing climate control solution by calling 1-800-399-0748
For Rittal's latest cooling solutions, please click here