Lafert North America Ultra Premium Efficient IE5 High-Performance Motors, Italian-Made for Global Applications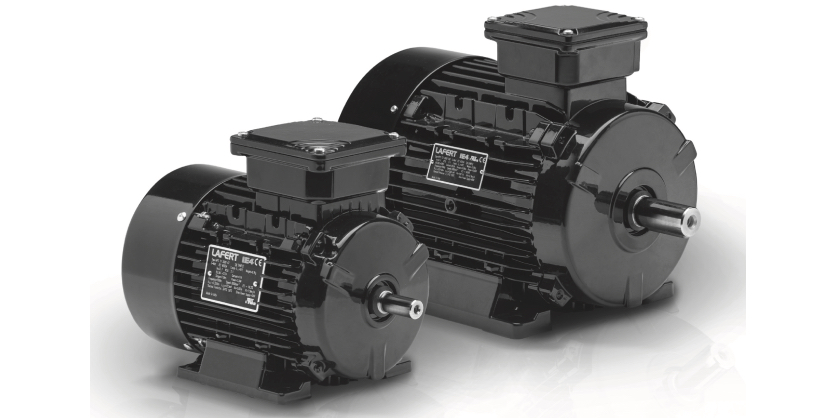 January 31, 2023
By Krystie Johnston
The Lafert Group was founded in 1962, in San Donà di Piave, just outside of Venice. This area, called Veneto, is known as a region of hands and brains. It is here that the company began producing asynchronous electric motors, committed to the finest quality on the Italian market. Today, the San Donà facility is the headquarters of the Lafert Group, where their recent expansion was celebrated the same year as a special anniversary. For sixty years, the company has developed cutting-edge technologies for energy efficiency and industrial automation, putting all their experience into building a more productive and sustainable future.
The company is constantly evolving and innovating their skills. They are supported by a highly motivated workforce ready to face new challenges and develop innovative products, such as permanent magnet motors with IE4 and IE5 energy efficiency. In the early 1980's, the Lafert Group entered the international market and were introduced to different demands and regulations.
Notably, the North American market required particular attention to energy savings and had some of the highest efficiency standards in the world. With their penchant for custom motor solutions combined with exceptional customer service, Lafert North America was founded in 1992, and a fruitful joint venture in Canada began to meet these demands.
Watch this video to see the new production plant in San Donà di Piave officially in operation.
2022 was a monumental year for Lafert. They celebrated their 60-year anniversary and the official opening of their new manufacturing facility in San Donà di Piave. Drives & Control Solutions had the opportunity to talk to Doug Backman, Director of Sales North America at Lafert to learn more about this new manufacturing facility and the high efficiency permanent magnet motors it was constructed to make.
The project began in 2020 with the aim of building a brand-new manufacturing plant to produce high efficiency permanent magnet motors. With a price tag of 18 million euros, it was designed for production purposes but also to deliver maximum comfort and well-being of the employees.
"At Lafert, we manufacture more than 1.2 million AC motors a year and have enjoyed consistent growth. Our fastest growing product line is our IE5 Ultra Premium Efficient Motors featuring our permanent magnet motor technology. To keep up with this growing demand, we have opened a 130,000 square-foot production plant that is dedicated to the production of our permanent magnet motors. It also provides storage for raw materials and finished goods."

Doug Backman, Director of Sales Lafert North America
The need for a better and cleaner future is the driving force behind the increased demand for Lafert permanent magnet motors. According to the International Energy Association, 40% of global electricity comes from electric motors and the systems they drive. Therefore, it is important to choose a motor that has high energy efficiency. Lafert answers the call by expanding their capabilities to produce more of these energy efficient motors to support their customers globally.
The new plant features fully automated production lines that were installed in alignment with Industry 4.0. Additionally, the motors and other components are integrated with 100% traceability. As a result, they can produce up to 1,400 pieces per day in the new plant, and every week they can ship 4-5 containers to any continent in the world thanks to a well-thought-out internal customs area.
"Now the demand for our permanent magnet motors can be met with the addition of this new plant."

Doug Backman, Director of Sales Lafert North America
With the future in mind, the new facility was also equipped with a photovoltaic system that produces enough renewable energy on an annual basis to satisfy the needs of the plant.
"Last year we installed a high-efficiency photovoltaic system which can produce 380,00 kWh of energy annually. This corresponds to the total energy needs of our new plant. This reduces CO2 emissions by 154 tons per year – equivalent to planting 1,100 trees – and supports our mission at Lafert to ensure a better future for our planet."

Doug Backman, Director of Sales Lafert North America
Do something new every day. Something that will make the world a better place. This is the philosophy that has been driving Lafert from the beginning and this way of thinking is reflected throughout Lafert, from the foundation of the company to the products it produces.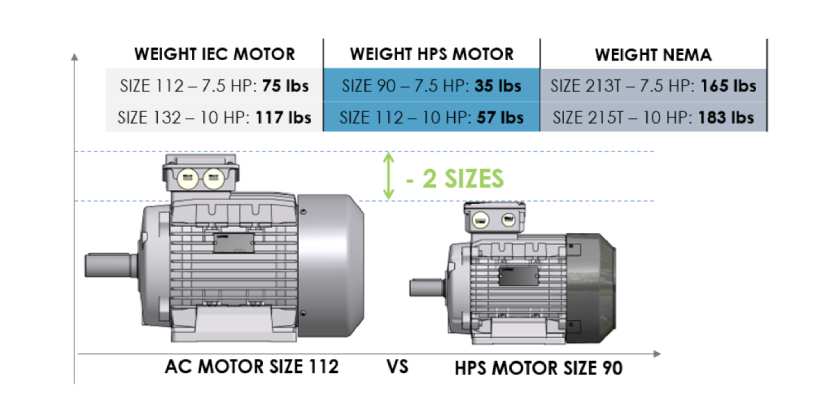 Lafert's products are among the finest quality on the market today. Their High-Performance Standalone or HPS permanent magnet motors offer significant lower costs due to less energy consumption and thanks to their permanent magnet motor technology, and they are physically much smaller in size and weight without compromising on performance.
"These size and weight benefits are particularly significant to an original equipment manufacturer (OEM) who will require fewer peripheral materials such as motor base of physical structure to position the motor in place. The end user will benefit from overall smaller sized equipment. Another benefit is improved speed proficiencies through higher speed capabilities and more precise speed control."

Doug Backman, Director of Sales Lafert North America
Permanent magnet motors require a variable frequency drive (VFD) to operate. In addition to providing standalone permanent magnet motors for customers who select their own VFD, Lafert also offers packaged motor drive solutions where the drive has been optimized for true plug and play capability. This is offered as a packaged solution (I.e., stand-alone permanent magnet motor and VFD) or a fully integrated permanent magnet motor drive where the motor and drive are one physical package.
These packages can be customized to suit the OEM application perfectly. And, although Lafert North America's fastest growing line of products are their permanent magnet motors, they also offer a complete line of IEC motors, including single phase, 3-phase asynchronous motors up to 270 HP, brake motors, stainless steel motors, ATEX-approved explosion proof motors, gear boxes, and coolant pumps. Their mission is to be your best source for metric motors and gear boxes by providing quality products with the highest level of service in the industry.
Lafert North America has been involved in the sale of permanent magnet motors for more than 20 years. Their success is more than just providing high-quality products for applications that require a high level of customization and flexibility. They also offer the best possible customer experience with 24/7 customer support and product availability through their seven North American warehouses.
"We pride ourselves on providing the best value for our customers through premium services and solutions. Many of our customers and partners have been with us since we opened our doors more than 30 years ago. It is wonderful to work for an organization that truly cares about the environment and is doing something to ensure a better future for us all."

Doug Backman, Director of Sales Lafert North America
Thank you, Doug, for taking the time out to talk to us about Lafert and your highly efficiency permanent magnet motors.
More Information
Related Product
Lafert presents the HPS Series of permanent magnet motors for automated equipment applications where induction motor performance falls short of the mark, or servo motor cost and complexity is impractical. It's no accident that HPS Series motors are well suited to filling this motor capability gap; the motor construction integrates the cost-effective induction motor stator housing and stator winding with high-performance permanent magnet servo motor rotor technology.