How Enertics' Sensor Technology Improves Industrial Motor Health with Predictive Analytics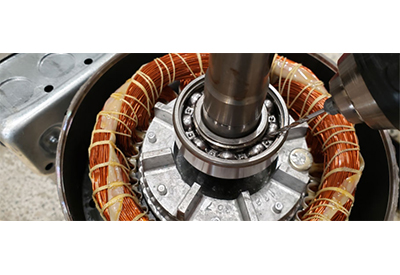 December 1, 2020
By Blake Marchand
Ontario-based Enertics Inc. recently partnered with Mohawk College's Energy and Power Innovation Centre (EPIC) to complete third-party testing and validation of its LVMM 100 Motor Health Monitor Sensor Gateway, a new predictive maintenance tool for monitoring electric motors.
"Mohawk was able to provide us a testbed where we could run different scenarios," explained Enertics President and CEO, Bobby Sagoo.
"In general, for companies – in this case Enertics – there's certain technologies, software and equipment that they don't necessarily have to host," said Mariano Arriaga, General Manager for Mohawk College's EPIC. Adding that companies take a risk when developing technologies like these and EPIC is a resource for them, "we are reducing barriers for testing, validation and demonstration; as much as we can."
To that point, Sagoo noted, without the testbed EPIC represented it would have extended the company's project from 6-months to a year, "Versus having access to the resources, laboratory there, and the talent able to work on the project, it really helped in expediting the whole project."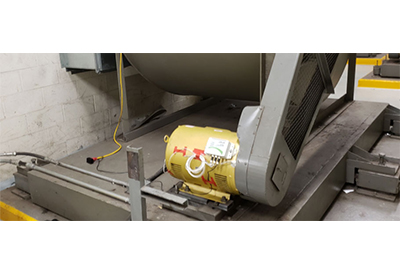 "We are seeing this as a long-term relationship," Arriaga noted. EPIC and Enertics have collaborated on a few projects already and have plans for future collaborations in the works.
For the students, Arriaga said, "It has been a combination of expertise and real industrial challenges from Bobby's side, it has given them really good challenges. They have learned a lot and gotten some really good experiences."
Arriaga explained that projects like this are also great for students when it comes to starting their careers. EPIC allows students to get quality experience while also giving them an in-road with businesses like Enertics, that, having collaborated with EPIC, know those students already have first-hand knowledge of their company. Going forward Arriaga said they will continue to build relationships with companies and pursue more projects as a developmental resource. Ultimately, to support the technological progression of industry in general, while also contributing to a dynamic workforce by turning out students with invaluable practical experience.
EPIC was able to test Enertics sensors in a simulated scenario as well as real-world industrial setting, which was beneficial for both sides, "Having the opportunity to bring the technology to a working system and really test it out there, if there are any modifications, enhancements that need to be done – that's invaluable from our perspective," commented Sagoo.
"Some of the ideas that came out of the testing are part of our technology roadmap going forward, in terms of what features we want to implement and what the market is looking for."
Enertics' LVMM 100 Motor Health Monitor Sensor Gateway represents a key component to the progression of IIoT toward facilitating the factory of the future. The product is expected to launch in Q1 of 2021, initially in India and Canada. The sensors are suitable for any electric motor of any size and type. They have tested it on motors for household appliances all the way up to mega-watt scaled machines. Enertics is also going through the regulatory process for industrial certifications.
How have industrial motors been monitored previously?
"If you look at any heavy industry, they would have a defined maintenance program called a PM program, as part of that program they would have teams doing vibration analysis, electrical parameter analysis, etc. etc. on a periodic basis," explained Sagoo, discussing how industrial motor monitoring is generally conducted.
"Based on how critical the piece of equipment or motors may be, they might do this testing/analysis on a monthly basis, quarterly basis; in some cases, maybe even every 6 months or so. With this technology that we are launching, this is all going to be done on an on-going and online basis where the customer would have access to information at their fingertips 24/7, they don't need to send any personnel out to the field to take these readings."
What are the implications of the LVMM 100 Sensor Gateway for maintenance programs?
"The key value of our technology is to automate the whole process. In addition to doing the monitoring, we are able to pinpoint the problems. Say if a particular machine has a bearing issue or a stator winding issue, based on the analysis that we do on the sensor data, we can pinpoint down to that level, 'this particular bearing is broken or is going to be broken," the latter being a key component to the technology.
"By leveraging the predictive algorithms, we can inform the customer beforehand, 'even though your piece of equipment may be okay today, it's trending toward concerning levels of vibration or temperature profile' – based on that we can tell them, 'now is the time to prevent this failure from happening.'"
"This brings the predictive elements of our solution to the table."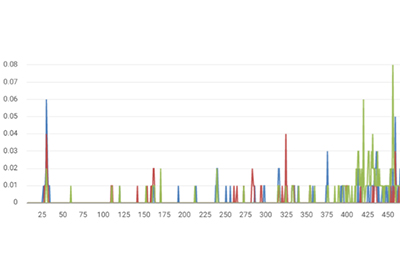 How has IoT changed the way sensing technology can operate?
"When I was at GE, we did similar types of solutions from a monitoring perspective," although they weren't diagnosing or predicting problems, noted Sagoo. Currently and at that time, machine monitoring is conducted through a hardwired solution.
The IoT strategy provides portability by leveraging 4G LTE, and WiFi technologies, while also utilizing edge/cloud computing. "You don't need continuous data all the time," explained Sagoo. "If a machine is performing alright and there's no anomalies, then there's no need to bring all that data to the backend to analyze and store it. With this IoT focus, we have designed our systems in such a way that we keep track of all the anomalies, all the data locally at the edge level and only bring the higher resolution data to the backend for analysis when there's a problem."
"There's a significant cost advantage, as well," he noted. Explaining that often, laying cables for hardwire connections can be challenging in a heavy industrial setting. "Now you are able to do all that using wireless technologies."
Are the settings flexible so that operators can tailor their alarms/notifications to their application?
"Yes. The way we designed the system, we kept it really flexible. When the product ships from the factory we have a default setting to start it up, but from there onwards, customers would have options."
In the process industries, for example, "for some critical processes, customers may want to reduce the threshold levels, to make the tolerances tighter."
Aside from vibrations, what other abnormal behaviours can the sensors detect?
"We can detect temperature from various parts of the machine. For example, on the drive-end bearing as well as the non-drive-end bearing, we can sense the temperature change. We can also sense temperature from the stator winding of the machine. A lot of times, when there is a fault situation, these temperatures go up very quickly. What we do as part of our analysis is correlate this information from the temperature and vibration sensors and we draw conclusions based on that."
"The vibration and temperature is good for smaller machines, to help diagnose up to 98-99% of faults, however when we go to the mega-watt scale machines, a lot of times there is a need to do additional analysis on the electrical parameters," as Sagoo mentions above, this is an instance where Mohawk impacted the direction of their technology, "we have a technology roadmap based on the testing and validation we did at Mohawk," he said.
"At the end of the day we'll end up with a menu of options for the customers to choose from. We'll have the physical parameters, temperature and vibration; and the electrical parameters, and from there we'll be able to provide a very detailed machine analysis."
What is the primary advantage for users of Industrial motors?
"The primary advantage is, again, without a continuous monitoring and diagnosis system, they are really in the dark. Even if they have a manual planned maintenance program which calls for technicians or engineers to test the machinery every month, or a week even – for some critical processes they may be testing them every week – but that's still not a foolproof system, what happens if there's an anomaly in the systems during the week? They wouldn't have any visibility."
"Having this kind of system in place, they are able to monitor continuously and pinpoint the problem areas continuously – but more importantly, from the predictability perspective, looking at the data analytics they can plan their shutdowns, their maintenance activities, their service activities, etc. on an actual basis. Extending the life of these critical assets but also optimize how they shut them down. And of course, that's going to translate into the significant savings for them.
For more information, visit www.enertics.ca.